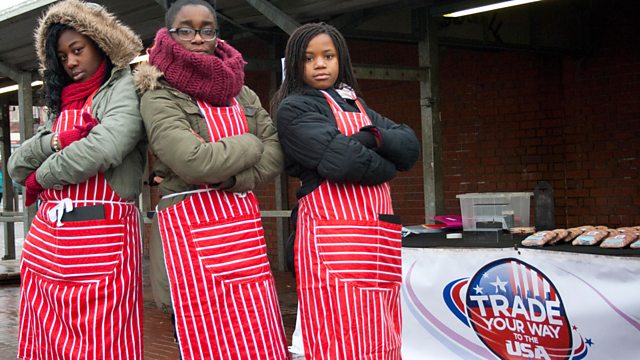 Trade Your Way to the USA is back for Series three and it's bigger and bolder than ever as Saira Khan leads the search for Britain's best young traders.
Team Dominators from Manchester and Hagglers from Yorkshire face a battle of the bangers, as they compete in a sizzling, sausage-selling challenge.
Both teams are no strangers to trading as they run their own home-grown enterprises, but will their experience stand them in good stead in some tough price negotiations? The team that can make the most cash from the public in Leeds Market might win themselves a place in the semi-finals and get themselves a step nearer to the grand final in the USA.
Last on