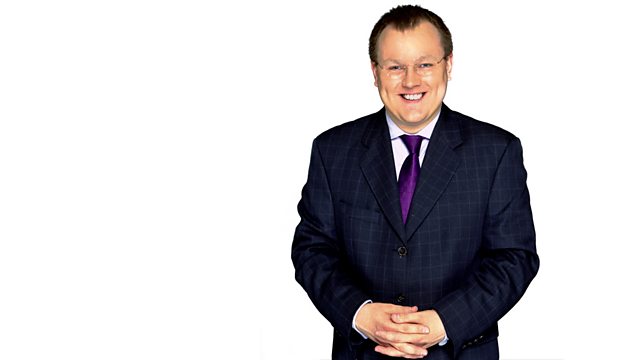 21/04/2013
Declan Curry with lively analysis of the big business stories making the headlines.
Last on
Lord Young of Graffham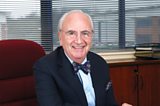 The Rt Hon the Lord Young of Graffham entered the world of business after practicing as a solicitor for a year. He founding the first of many enterprises in 1961.
In 1979, Lord Young became involved in politics, leading on programmes to alleviate youth and adult unemployment. He later joined the Cabinet as a Minister without Portfolio, and also acted as Secretary of State for Employment and Trade and Industry until 1989 when he returned to private life.
Lord Young was appointed Advisor to the Prime Minister on Enterprise in 2010 to review the relationship between Government and small firms. In May 2012 his first report "Make Business Your Business" introduced the Start Up Loan initiative aimed at helping young people to work for themselves. The scheme has now been extended to include those up to the age of thirty.
Lord Young is married with two children, six grandchildren and is an avid photographer whose work has been featured in a number of exhibitions.
David Schneider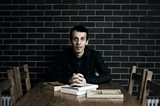 Best known for his work on TV shows such as I'm Alan Partridge and The Day Today, David Schneider is an actor, writer, comedian and internet obsessive. An avid tweeter with 140,000 followers and counting, he now advises companies and brands on their digital output. He's presently writing the second series of his Radio 4 sitcom "Births Deaths and Marriages" set in a Register Office as well as a book How to Succeed on Twitter. Image copyright: Lee Wallis
Jo Davies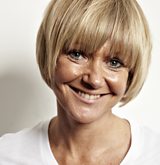 Jo Davies is the founder and owner of Black White Denim, a premium ladies wear boutique aimed 25 to 55 year busy females who want to look effortlessly stylish. Black White Denim is based in Cheshire and since its launch in 2010 has received numerous accolades from the fashion industry.
Jo was recently named Specsavers Everywoman in Retail Leader of the Year for a business with a turnover under £200m. Prior to founding Black White Denim, she was Channel Director at Dextra Accessories and Regional Sales Director at Molson Coors Brewing (UK) Ltd.
Professor Joe Nellis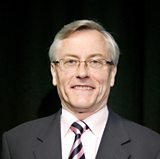 Professor Joe Nellis specialises in global macroeconomics and changing business environments. He is currently Director of the Policy, Strategy & Performance Academic Community at Cranfield University School of Management.
Joe has published 18 research and subject-based books and hundreds of academic articles. His research looks at business developments in a changing world - focusing on the macroeconomy, the role of government, the impact of technology and societal and demographic trends. He also advises both businesses and government departments.
Joe lists his hobbies as golf, running (13 marathons) and Ghana (which he describes as his 'second home' as a result of two years there on VSO in the late 1970s).