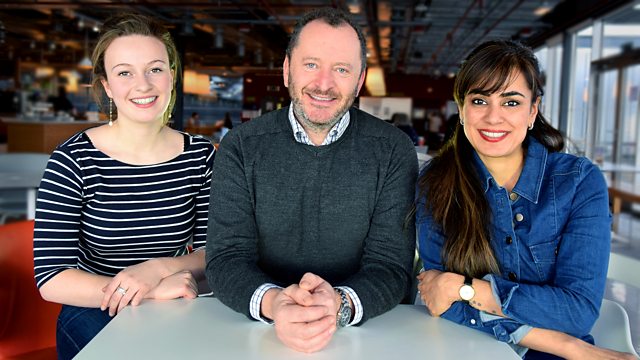 26/04/2013
Forager Robin Harford takes Pennie Latin on a spring forage in Edinburgh to look for some seasonal ingredients. While foraging is often thought of as a rural activity, Robin show Pennie just how much is available in the urban areas of Scotland.
Chef Paul Wedgwood cooks with the ingredients foraged by Robin and Pennie and demonstrates how easy it is to use wild plants in our everyday cooking.
Chef and food consultant Christopher Trotter and chef Colin Clydesdale talk about the versatility of crab and suggest ideas on how to cook it and what ingredients work well with it.
Cook and food writer Mary Contini makes roasted sardines stuffed with herbs and pesto.
Last on
Kitchen Cafe Takeaway Recipe
Kitchen Cafe Takeaway Recipe