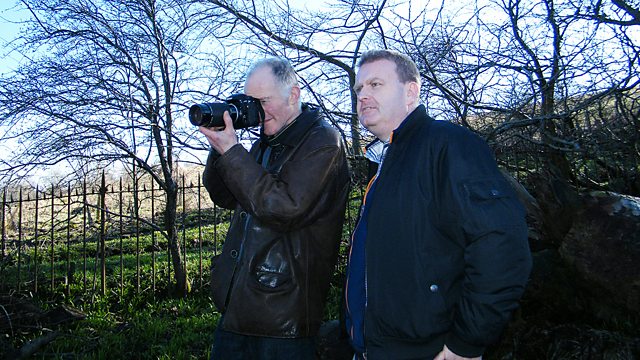 Alastair Scott
4/6 Can photographer and travel writer Alastair Scott convince stand-up comedian and actor Raymond Mearns that there is more to Scotland than the city streets he's familiar with?
Alastair Scott is a true adventurer. A five year hitch-hiking journey round the world brought him into contact with many different people and cultures which he documented in a unique photographic collection. Not content with that he subsequently cycled five thousand miles behind the Iron Curtain before its fall, has traversed Alaska and has sailed solo round Ireland and the Faroes.
He tells Raymond about some of his exploits and the characters he's met and shows him a few of his favourite photographs.
Last on