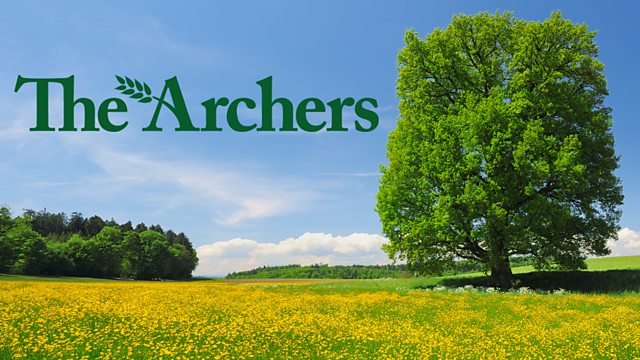 26/04/2013
David and Ruth have decided to lend Pip money for a replacement car. She can pay them back when the insurance pays out. But the amount is not enough for Pip, who storms off. She doesn't want an old wreck she'll look stupid in.
Tony understands why Tom wants to keep busy but is worried he's pushing himself too hard. A bit choked, Tom accepts Tony's help.
Later Tony confirms with Pat and Tom that Rodways have been given the green light to sell the herd. They now need to get Alistair in to do a pre-movement TB test on the whole herd. They try to convince Pat it would be best to hold the sale at the farm rather than the market. They can't afford to be too sentimental.
Tom eventually gets hold of Roy, who agrees to meet him. Over a pint, Tom cuts to the chase. He wants to know if Brenda will change her mind. Roy can find no easy way of saying it. Tom should forget any thoughts of them getting back together. Tom's devastated. He thought he had a real future with Brenda and now it's all gone. What is he going to do?
Last on
Credits
| Role | Contributor |
| --- | --- |
| Writer | Simon Frith |
| Director | Rosemary Watts |
| Producer | Vanessa Whitburn |
| David Archer | Timothy Bentinck |
| Ruth Archer | Felicity Finch |
| Pip Archer | Helen Monks |
| Tony Archer | Colin Skipp |
| Pat Archer | Patricia Gallimore |
| Tom Archer | Tom Graham |
| Brian Aldridge | Charles Collingwood |
| Matt Crawford | Kim Durham |
| Lilian Bellamy | Sunny Ormonde |
| Clarrie Grundy | Heather Bell |
| Nic Grundy | Becky Wright |
| Edward Grundy | Barry Farrimond |
| Neil Carter | Brian Hewlett |
| Susan Carter | Charlotte Martin |
| Roy Tucker | Ian Pepperell |
| Jazzer McCreary | Ryan Kelly |
| Alan Franks | John Telfer |
| Paul Morgan | Michael Fenton Stevens |
| Elona Makepeace | Eri Shuka |
| Alec Murray | Rick Warden |
| Darrel Makepeace | Dan Hagley |