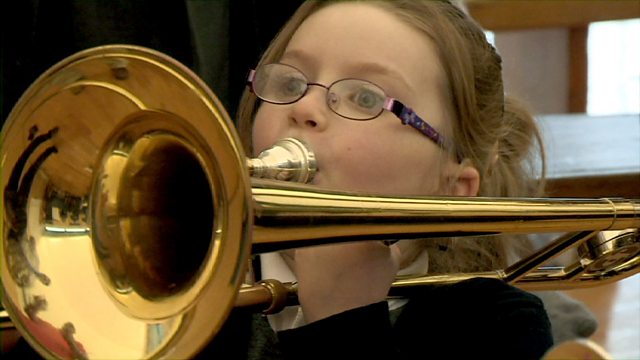 This week Radha looks into the treatment of stroke survivors and finds out how little has changed since the Deafness Cognition and Language project made recommendations to the Government over a decade ago. We also spend a day with Sean Chandler, a deaf trumpet player who is on a mission to pass on his passion to other deaf children.
Last on
Deaf Stroke Victim Kathleen Wilson: East Sussex Healthcare NHS Trust's Response
We are saddened to read the concerns of Mr Wilson and his wife and disappointed that they did not discuss these with the ward team during Mrs Wilson admission.  We have shared their concerns with the relevant ward team to ensure that learning points are shared and acted upon. <?xml:namespace prefix = o ns = "urn:schemas-microsoft-com:office:office" />
We are determined to learn from this case and will ensure that all our staff are able to communicate effectively with those patients with hearing impairments. For example making staff aware that the speaker has light on their face so that patients can lip read and see facial expressions. Reducing background noise where possible, considering using a quite room to communicate, using gestures to communicate and checking hearing aids (if used) are working properly.
On admission to the unit the nursing staff assessed Mrs Wilson needs and have recorded that she is both deaf and mute and communicates with British Sign Language (BSL) and writing. It is also recorded that Mr Wilson was deaf but able to lip read and Mr Wilson assisted the nursing staff with interpreting.  As Mr Wilson has stated the ward requested for a professional sign language interpreter to attend the ward to assist with communication.  As per guidance this was requested, unfortunately there was a delay in an interpreter being available for which we apologise.
Credits
| Role | Contributor |
| --- | --- |
| Series Producer | Sarah Tavner |
| Executive Producer | Sarah Moors |