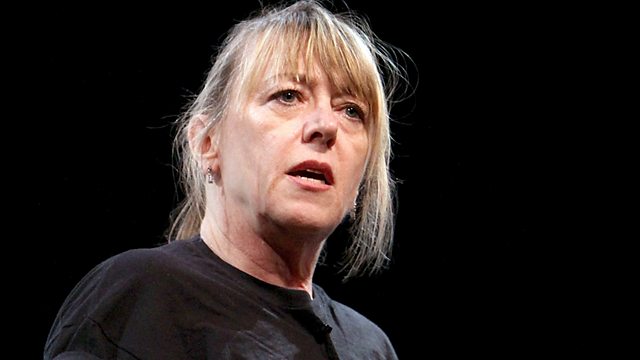 Jody Williams; Margaret Hodge; Behaviour in Nurseries
Listen in pop-out player
Jody Williams won the Nobel Peace Prize for her work campaigning to ban anti-personnel landmines. Powerlister Margaret Hodge MP currently chairs the Public Accounts Committee. Toby Young and Sue Palmer discuss toddler behaviour in nurseries and whether there is a need for more teacher training. Wendy Meddour and her 11 year old daughter Mina May describe how they worked together to produce an illustrated book. Jan Helm explains why the women's group Soroptimist International is launching a campaign to reduce the number of women sent to prison in the UK.
Last on
Margaret Hodge
The MP for Barking has sat in the House for Commons for nearly two decades and held ministerial jobs in both the Blair and Brown governments. But it is as Chairman of the Public Accounts Committee that she now has what many see as her most powerful job. She has investigated the tax arrangements of multinational companies, including Starbucks and Amazon, the funding of Academies and the management of the 2012 Olympic legacy. Jenni talks to her about her power to hold the government and others to account.
Toddler taming – are too many nurseries chaotic?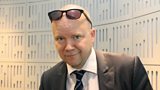 The Childcare minister, Elizabeth Truss has said that too many nurseries lack structure and purpose. She thinks they should learn from the teacher-led écoles maternelles in preparing children for school and life beyond. Are children too often being left to their own devices, and is it having a detrimental effect? Jenni talks to Toby Young, co-founder of the West London Free School and to Sue Palmer, a former head teacher and writer on child development.
Jody Williams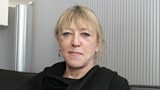 Jody Williams received the Nobel Peace Prize for her work to bring about the 1997 Mine Ban Treaty with the  International Campaign to Ban Landmines and in 2004 was named as one of the most powerful women in the world by Forbes magazine. As only the 10th woman to win the prize, she is Founding chair of the Nobel Women's Initiative which campaigns for peace, justice, and equality, and to stop rape and gender violence in conflict. 
My Name Is Jody Williams – A Vermont Girl's Winding Path To The Nobel Peace Prize is published by the University Of California Press.
Should non violent female offenders be giving alternative sentences in the community?
Today the women's group Soroptimist International launches a campaign to reduce the number of women sent to prison. They say there has been an increase in the number of women given custodial sentences over the last 10 years and that over 80% of these women have been convicted for non-violent crimes. They argue that community sentencing is far more effective in reducing reoffending rates and should be more widely considered. Jan Hemlin is from the UK Soroptimists.
Soroptimist International Action Pack
Wendy Quill is Crocodile's Bottom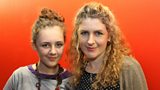 'Wendy Quill is a Crocodile's Bottom' is the first in a new series of children's stories written by Wendy Meddour and her 11 year old daughter Mina May. The mother and daughter team join Jenni to discuss the book and their unusual working relationship.
 Wendy Quill Is a Crocodile's Bottom is published by Oxford University Press in May 2013. 
Credits
| Role | Contributor |
| --- | --- |
| Presenter | Jenni Murray |
| Interviewed Guest | Margaret Hodge |
| Interviewed Guest | Toby Young |
| Producer | Ruth Watts |