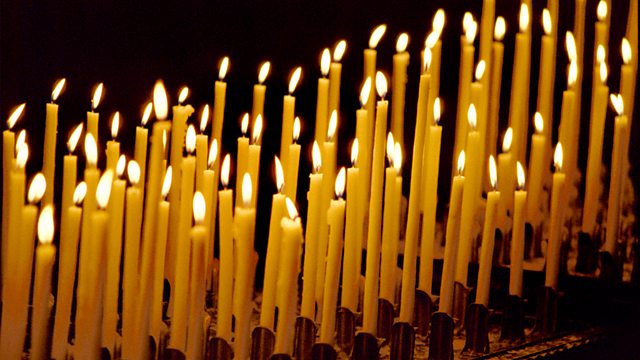 25/04/2013
A spiritual comment and prayer to begin the day with Dr David Stone, Canon Precentor of Coventry Cathedral.
Last on
Canon Dr David Stone
Good morning. Sixty years ago today, the journal Nature carried an article by two young scientists from Cambridge University. The scientists were called James Watson and Francis Crick and their ground-breaking article was about the three-dimensional double-helical structure of a chemical called deoxyribonucleic acid, or DNA. As they wrote, 'This structure has novel features which are of considerable biological interest'. You can say that again! Their discovery, which built on other vital research being done by Maurice Wilkins and Rosalind Franklin, ranks among the most important in the history of science. It helps to explain how DNA replicates and how hereditary information is coded and passed from one generation to the next. It's Watson and Crick's work which lies behind the rapid advances in molecular biology that continue to this day.
Celebrating their achievement, Crick went with Watson to a Cambridge pub and said, with some justification, "We have discovered the secret of life!"
Uncovering the secrets of how life's building blocks work is one thing. But discovering the secret of how actually to live the life that results from what DNA helps to bring about is another matter entirely. It's good to be able to celebrate the landmarks of discovery about *how* we came to be as we are. But when it comes to thinking about *why* we came to be as we are, I find myself returning with gratitude to the perspective set out many centuries ago by Saint Augustine.
Almighty God, you have made us for yourself, and our hearts are restless till they find their rest in you; so lead us by your Spirit that in this life we may live to your glory and in the life to come enjoy you for ever; through Jesus Christ our Lord, Amen.