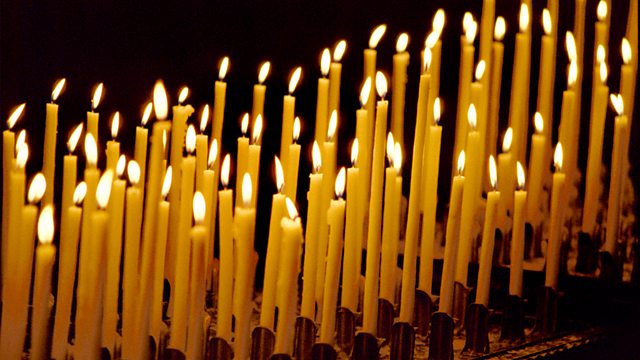 15/04/2013
A spiritual comment and prayer to begin the day with Monsignor Tony Rogers.
Last on
Monsignor Tony Rogers
Good morning.  About thirty ago, a friend of mine was commanding officer of a military base in Northern Germany, close to the site of the Bergen-Belsen concentration camp. I was staying with the family and went with them one afternoon to visit this place where terrible atrocities had taken place.
As we got near, I became very agitated, because I had never been to anywhere remotely like it. Apart from not really knowing what to expect, there was something in me that couldn't really understand what brought people there.
My friend told me that when the young soldiers first arrived at the base, he would ensure that first they were taken to the East German border, which was also nearby, to appreciate how different life was on the other side – the border was designed to allow passage from west to east with little difficulty, while the reverse was virtually impossible. This brought them face to face with what were then, present realities.
Secondly, they were also taken to Bergen-Belsen to remind them of something shameful and almost unthinkable, now thankfully in the past, but which lived on in the memory of survivors and relatives. In such a recent span of history, terrible things had happened that should never happen again.
The sheer stillness and eerie silence and lifelessness of the place was what struck me most forcibly. There seemed to be no birds in the sky nor trees on the ground. Bergen-Belsen was liberated sixty eight years ago today. Let us pray in the words of the psalmist, sentiments that must have been in the hearts and minds of those who suffered there:
O God, listen to me, be gracious, answer me. Do not abandon or desert me, my saviour, my God. Teach me how to live, lead me on the right road.  Amen. (Psalm 27)