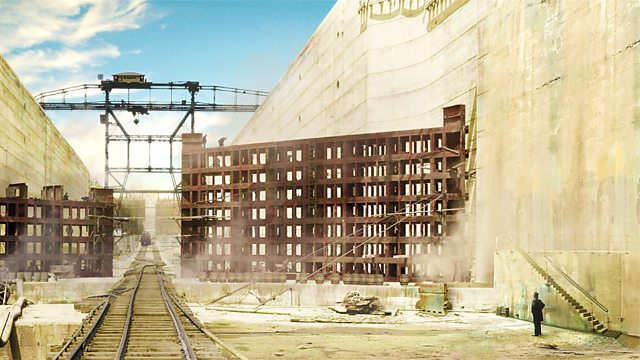 In this final episode, Jonny Dymond (BBC Washington DC correspondent) continues his passage from the Pacific to Atlantic side of the Panama Canal, exploring the global impact of the so-called Big Ditch. A century after it was constructed, Dymond explores the present and future of the isthmus nation of Panama and the trade route of which it is the custodian.
How has Panama fared since full control of running the canal was bestowed on it? Dymond broaches the tricky relationship between the United States and Panama over the Canal Zone. More widely, was America's relinquishing the canal part of a wider trend that has seen US influence in Latin America decline? At the same time, Dymond discovers growing China's interests in the region - Chinese-backed plans for a new canal in Nicaragua.
Has the US taken its eye off the Americas, distracted by other concerns? This Big Ditch marked the beginning of the American century - do the signs on the isthmus suggest that the superpower that was made here is on a gradual retreat?
Producer: Dom Byrne
A Blakeway production for BBC Radio 4.
Last on