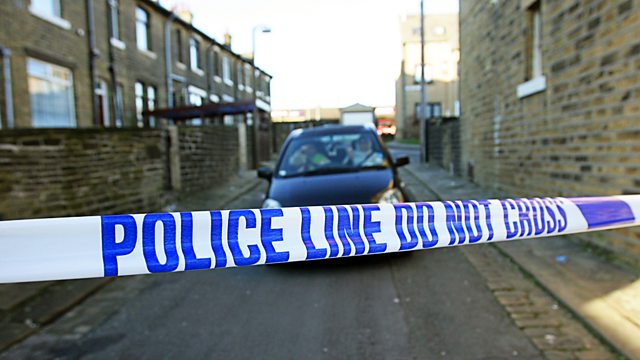 24/04/2013
Including Sports Desk, Yesterday in Parliament, Weather, Thought for the Day. Presented by Sarah Montague and Evan Davis.
Last on
A rundown of stories from Wednesday 23 April including programme highlights and comment.
Life Inside 'Islamic State': Diaries
Wednesday 24 April
Rates of murder and violent crime have fallen rapidly in the UK in the past decade. Nursing leaders say A&E departments around the UK are under strain. And Laura Marling on writing the music for a new RSC production of As You Like It.
0900

Lewis James and Sarah Nelson were our editors today, Libby Purves up next on Radio 4 with Midweek. Good morning.




0853

The government is today announcing its conclusions of the cosmetic interventions review which was prompted by the breast implant PIP scandal. Sali Hughes, who writes for the Guardian on beauty, and Professor Sir Bruce Keogh, NHS medical director, discuss the extent to which the government should be involved.




0850

According to a peer-reviewed study, "the Alcohol Industry misrepresented strong evidence and over promoted weak evidence in its submissions to the Scottish Government's consultation on minimum alcohol pricing". Dr Jim McCambridge, senior lecturer in behaviour change at the London School of Hygiene and Tropical Medicine, explains the findings demonstrate the tactics used by commercial interests in the debate around how to tackle the UK's alcohol problem.




0840

Our business editor Simon Jack speaks to Lord Levene of the NBNK bank about this morning's breaking news regarding the collapse of the sale of Lloyds branches to the Co-operative bank.
See more live updates