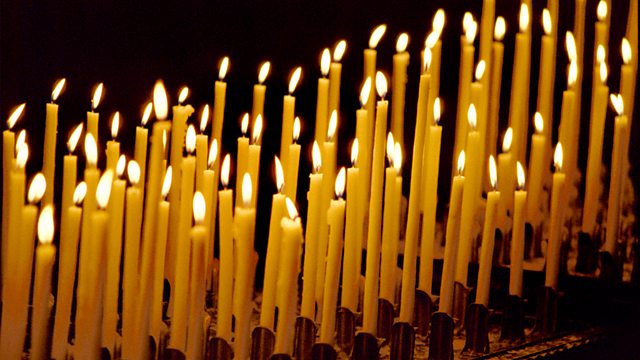 23/04/2013
A spiritual comment and prayer to begin the day with Dr David Stone, Canon Precentor of Coventry Cathedral.
Last on
Canon Dr David Stone
Good morning. Michael Flanders and Donald Swann used to sing an entertaining song which began, somewhat belligerently, 'The English, the English, the English are best, I wouldn't give tuppence for all of the rest'. Today is the feast day of Saint George, eagerly seized upon by those who want to take that song's sentiments at face value and bypass the clearly satirical intentions of those who wrote it. It was King Edward the Third who made George the patron saint of England when he formed the Order of the Garter back in 1350. It's worth realising though that, as a patron saint, he is kept quite busy. He doesn't just have England to keep an eye on - Georgia, Egypt, Bulgaria, Aragon, Catalonia, Romania, Ethiopia, Greece, India, Iraq, Lithuania, Palestine, Portugal, Serbia, Ukraine and Russia look to him as well.
All of which is just one way of underlining the fact that what we have in common as members of the human race matters much more than the particular branch of the family we happen to belong to. Working to see past our differences and to embrace the humanity we all share simply reflects the attitude of the God who loves the whole of his creation and refuses to have any special favourites among his children.
O God, you made us in your own image and redeemed us through Jesus your Son: Look with compassion on the whole human family; take away the arrogance and hatred which infect our hearts; break down the walls that separate us unite us in bonds of love; and work through our struggle and confusion to accomplish your purposes on earth; that, in your good time, all nations and races may serve you in harmony around your heavenly throne; through Jesus Christ our Lord. Amen.