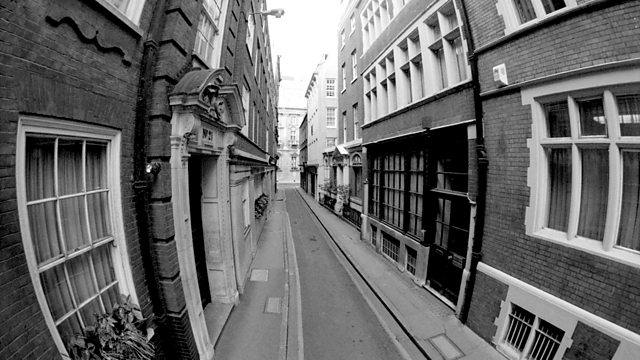 Listen in pop-out player
Amidst all the coverage of contemporary migration to Britain, it is easy to forget the older generations of immigrants, from across the world, who have settled here and made Britain their home.
Journeys Down my Street is a new series in which Mike Berlin, an urban historian from Birkbeck College, University of London, visits individual streets at the heart of such communities, to hear the stories of earlier immigrants - their arrival, their early lives and their observations on Britain today.
3.Ode to Finchleystrasse
After the Nazi annexation of Austria, 75 years ago in March 1938, Vienna's large Jewish community fled - some to Glasgow and Manchester but the vast majority to the area of North-West London close to Swiss Cottage.
The area became so full of German-speaking refugees that anecdotes tell of war-time bus conductors calling out "Finchleystrasse - Passports Please!" as the bus drew up at the top of the Finchley Road.
The shops and cafes are no longer there, but a vibrant group of elderly refugees share their memories of Finchleystrasse with historian Mike Berlin and reflect on their conflicting desires to recreate the best of Vienna whilst assimilating into British society.
Producer: Beaty Rubens.
Last on
More episodes
Next
You are at the last episode