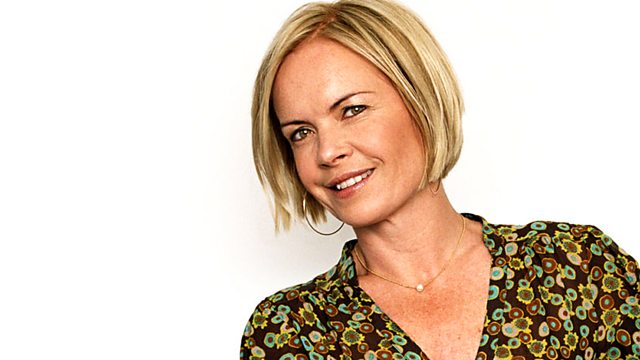 Harlan Coben on his novel Six Years
Listen in pop-out player
Thriller writer Harlan Coben's series about a gumshoe called Myron Bolitar won him legions of fans but it was stand-alone stories like Tell No One, adapted into an award winning French movie, and the six subsequently published adventures which all debuted at No1 on the New York Times bestseller lists, that have turned him into a household name across continents.
Harlan discusses his latest stand-alone novel Six Years in which a political science professor searching for his lost love, finds himself pitted against ruthless villains.
The London Book Fair is now in its 42nd year and continues to be one of the most important events in the book calendar. Twenty five thousand publishers, literary agents, authors and readers gathered in the capital to discuss issues from the future of self-publishing and emerging markets, to uncovering the next big thing and reshaping the publishing world.
Tom Tivnan the features editor at the Bookseller unearths the hot topics.
At the London Book Fair this year Turkish publishing was given prominence. Despite previous battles with the authorities over censorship, the country has seen an unprecedented 300% increase in book sales in the last decade and boasts a fast emerging younger readership. We explore this literary phenomenon and what it has to offer to readers in the UK.
The possibilities and drawbacks of budget globe-trotting has fired the imagination of author Rodge Glass. In his collection of short stories called Love Sex Travel Musik he examines the impact of mass international travel on our hopes and dreams.
Producer: Andrea Kidd.
Last on
Read the Opening Chapter of Six Years by Harlan Coben
BOOKLIST
Harlan Coben
Six Years – Harlan Coben
Publisher: Orion Books
Harlan Coben Myron Bolitar series: 7 books – Harlan Coben
Publisher: Orion Books
Turkish publishing
Kısa Ömürlü Açelyalar  – Müge İplikçi
Civan – Müge İplikçi
The Poet's Novel – Murathan Mungan
Publisher: Metis Fiction
Har: An Apocalyptic Novel – Murat Uyurkulak
Publisher: Metis Fiction
Tol: A Revenge Novel – Murat Uyurkulak
Publisher: Metis Fiction
Hah – Birgül Oğuz
Publisher: Metis Fiction
Snapping Point – Aslı Biçen
Publisher: Metis Fiction 
Munir Ustun, president of the Association of Press and Publishing, Turkey also recommended the following authors:
Beyazit Akman
Oya Baydar
Nazan Bekiroğlu
Hakan Günday
Ayşe Kulin
Mario Levi
Murat Mentes
Ahmet Ümit
Tarık Tufan
Rodge Glass
Love Sex Travel Musik –  Rodge Glass
Publisher: Freight Books
Bring Me The Head of Ryan Giggs – Rodge Glass
Publisher: Tindal Street
Credits
| Role | Contributor |
| --- | --- |
| Presenter | Mariella Frostrup |
| Producer | Andrea Kidd |
More from Books at the BBC