Add music you love and enjoy it with
Phil Collins

Sussudio

Phil Collins ...Hits, Virgin

Thea Gilmore

Love Came Looking For Me

(CD Single), Fullfill Records, 1

Leader Of The Pack-Sound Of The 60's, Old Gold

Back To Black, Universal Records

Ramones

Baby I Love You

The Ramones - End Of The Century, Sire

Ramones

Sheena Is A Punk Rocker

The Ramones - All The Stuff And More, Sire

Wayne Fontana

and

The Mindbenders

Game Of Love

The Greatest Hits Of 1965, Premier

Tom Jones

What's New Pussycat

Magic Moments: The Definitive Burt Bacharach Collection, Rhino

Blue

Hurt Lovers

(CD Single), Blueworld, 1

Journey

Don't Stop Believing

Rock Of America (Various Artists), Trax Label

Urge Overkill

Girl You'll Be A Woman Soon

Simply The Best Movie Album (Various), Warner Strategic Market

The Kinks

Till The End Of The Day

The Kinks - The Definitive Collection, Polygram Tv, 6

David Bowie - Best Of Bowie, EMI

(CD Single), Cooking Vinyl, 1

Turn! Turn! Turn!, Columbia

Aswad

Don't Turn Around

The Best Summer Ever (Various Artist, Virgin

The Best One Hit Wonders In The World, Virgin

Atomic: The Very Best Of Blondie, EMI, 3

(CD Single), ZYX Music, 2

The Rolling Stones - Forty Licks, Abkco

Queen

You're My Best Friend

Queen - Greatest Hits, Parlophone, 4

Kate Bush - The Whole Story, EMI
Pause for Thought

From Diane Louise Jordan, presenter of The Sunday Hour.

I used to cycle everywhere in the small home-counties town I grew up in - it was a relaxed Enid-Blyton type affair- whicker basket on front, sweet sounding bell...

Then I grew up, got a car, moved to London and the cycling ceased.

As a driver I couldn't understand why city cyclists were so aggressive - waving their fists, banging on sides of moving vehicles, jumping red lights.

When I recently reestablished myself as a cyclist I vowed never to be like them. Although the remarks about my bravery were noted! Apparently city cycling takes courage.

Initially it was pure pleasure. Then my temperature started rising. It would seem that to some cyclists are completely invisible!!

A polite ring of the bell or even desperate shout is more often ignored by a too closely overtaking motorist or even pedestrians, who throw a derisive glare in our direction whilst leisurely jay-walking into our path, leaving us precariously negotiating oncoming traffic.

Just this weekend a car took a left turn and nearly wiped me out in the process - pleasure is evaporating.

I could go on and on about incidents that have now reduced me to an angry, hand waving [or shouty] cyclist, but I'm sure you've got the point. Essentially I'm upset about how inconsiderate we're capable of being to one another.

And honestly, hands up, I'm definitely including myself. Although it wasn't until I became a born-again cyclist I realised just how inconsiderate I can be.

So perhaps my attitude towards other road users is a metaphor for how I live - totally bound up with wanting others to consider me, I don't always recognise their needs, even though scripture says: 'do unto others as you'd have them do to you."

So now I'm challenged with driving and living considerately, in the hope that my reformed behaviour encourages fellow blinkered motorists, or indeed anyone, who struggles to regard others...
BBC Playlister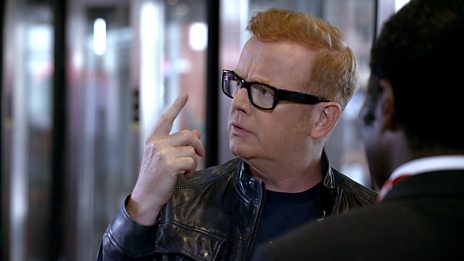 Chris has a song stuck in his head - but what is it? That's why he needs BBC Playlister!
500 WORDS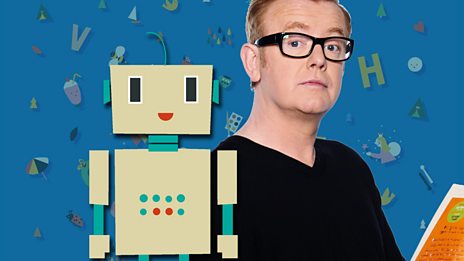 Featuring celebrity videos and top writing tips!
Podcast
Catch up with the latest Breakfast fun with Chris Evans. Hear the best stories and the biggest…