Music Played
7 items
Timings (where shown) are from the start of the programme in hours and minutes
Angel Voices - The choirs and congregation at BT Convention Centre, conducted by Douglas Coombes

Composer – E.G.Monk, Words – Francis Pott, Arranged – Robert Prizeman

Be Thou My Vision - Grosvenor Grammar Senior School Choir, conducted by Rosemary Foster

Composer – Philip WJ Stopford, Publisher - Ecclesium,

Be Still For The Presence of The Lord - Ysgol Y Strade Senior School Choir, conducted by Christopher Davies

Composer – Dave Evans

Praise my soul - Millfield Senior School Choir, conducted by Julian Jenson

Composer – John Goss, Pianist – Jon Boyle

Just as I am - Tonbridge Grammar School Choir, conducted by Adrian Pitts

Composer – John Henry Maunder, Pianist – Ruth Frost

O God You Search Me - High School of Glasgow Senior School Choir, conducted by Frikki Walker

Composer – Bernadette Farrell, Pianist – Neil Macfarlane

Be Still For The Presence of The Lord - Haileybury Senior School Choir, conducted by Quentin Thomas

Composer – David Evans, Pianist – Benedict Wilson
Factsheet Sunday 14th April 2013

Six of the best Senior School Choirs perform a hymn of their choice in front of Judges David Grant, Suzi Digby and Myleene Klass. Three are chosen to go through to the Final. Aled Jones presents this School Choir of the Year competition senior semi-final from The BT Convention Centre, Liverpool. 

Locations

This year's competition was held at BT Convention Centre, Liverpool.

Senior School Semi-finalists

Grosvenor Grammar School

Ysgol Y Strade

Millfield

Tonbridge Grammar School

The High School of Glasgow

Haileybury

Judges

Former pop singer and vocal coach David Grant returns for another year on the judging panel. Joined by choir conductor, teacher and performer Suzi Digby, and renowned musician, presenter and former pop singer Myleene Klass.
Credits
Presenter

Aled Jones
Judge

Myleene Klass
Judge

Suzi Digby
Judge

David Grant
Producer

Matthew Napier
Series Editor

David Taviner
Executive Producer

Tommy Nagra
Join a Songs of Praise Recording at the Royal Albert Hall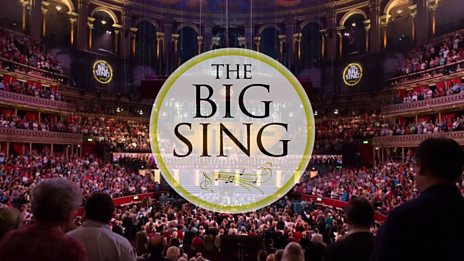 Recording Sunday 14th September 2014 and tickets still available!