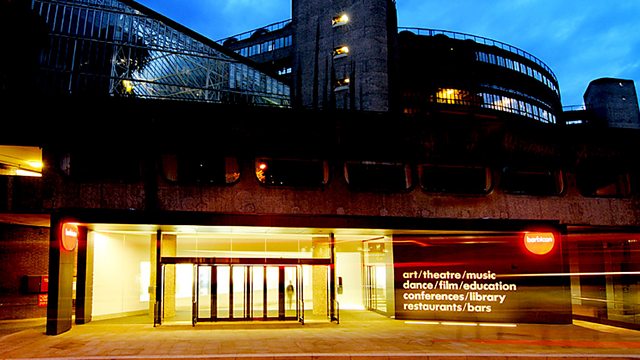 LSO - Stravinsky's Apollon Musagete and Oedipus Rex
Live from the Barbican Hall, London
Presented by Martin Handley
In a special concert for his 70th birthday, Sir John Eliot Gardiner conducts two works by Stravinsky on ancient Greek subjects. The ballet Apollon musagète (Apollo, Leader of the Muses) focuses on Apollo's role as the patron of music and poetry, and is written in an elegant and restrained neo-Classical style. Sergei Diaghilev, enamoured by the score's classical beauty, described it as 'music not of this world, but from somewhere above'. Oedipus Rex, based on Sophocles' tragedy, is an extremely powerful and original work for the theatre or concert hall, but Stravinsky by contrast, described it as an assemblage of 'whatever came to hand', from the sounds of Baroque oratorio and Italian opera to Wagner's music dramas.
Stravinsky: Apollon musagete
8.05pm: Interval - Interval music
8.25pm: Part 2
Stravinsky: Oedipus Rex
Jennifer Johnston (mezzo-soprano...Jocaste)
Stuart Skelton (tenor...Oedipus)
Gidon Saks (bass-baritone...Creon)
Fanny Ardant (Narrator)
Gentlemen of the Monteverdi Choir
London Symphony Orchestra
conductor John Eliot Gardiner.
Last on