Othello, Richard Holmes, Insects, The Middle Classes
Rana Mitter will be talking to Susannah Clapp with the first review of the National Theatre's production of 'Othello', starring Adrian Lester as the Moor and Rory Kinnear as Iago.
According to David Boyle's new book, 'Broke', something is killing off the middle classes. For the first time they are struggling to enjoy the same privileges of security and comfort that their grandparents did. To discuss how this came about he is joined by the historian Selina Todd and the director of the Institute of Economic Affairs, Mark Littlewood.
The literary biographer Richard Holmes has taken to the air in his latest book - a history of ballooning and its pioneers. What inspired the intrepid balloon aeronauts of the 18th and 19th centuries and what did they discover in the airy regions? And how did they inspire writers including Jules Verne, Charles Dickens and Edgar Allan Poe?
And, as "Who's the Pest?" brings a season of insect inspired events to the Wellcome Collection in London, Rana is joined by the international explorer Mark Moffett, and Erica McAlister from the Natural History Museum, to discuss the hidden virtues of insects.
Last on
Othello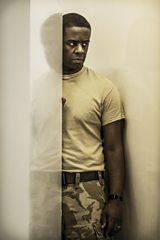 Adrian Lester stars in
Othello
at the National Theatre, London from Wednesday 24 April until later this year with a National Theatre Live broadcast on Thursday 26 September 2013.
David Boyle
Broke: Who Killed the Middle Classes written by David Boyle is published by Fourth Estate on Thursday 25 April 2013.
Richard Holmes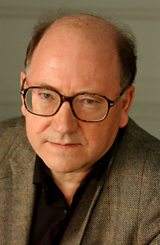 Falling Upwards: How We Took to the Air written by Richard Holmes is published by William Collins on Thursday 25 April 2013. Photo by Stuart Clarke.