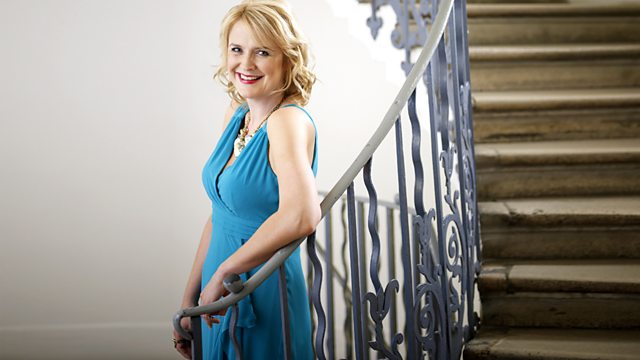 Wednesday - Sarah Walker
9am
A selection of music, including the Essential CD of the Week.
9.30-10.30am
A daily brainteaser, and performances by our Artist of the Week, clarinettist Michael Collins.
10.30am
This Tuesday (23rd April) marks Shakespeare's birthday, and Sarah Walker's guest this week is the stage and screen actress, Felicity Kendal. As a child, Felicity's family moved to India, where her parents ran a touring company that performed Shakespeare plays. She became a full time member of the company at the age of twelve, playing the role of Puck in a production of A Midsummer's Night Dream. Felicity is best known to the nation as playing Barbara Good in the popular sitcom The Good Life, alongside Richard Briers. Other television roles include Rosemary (in Rosemary & Thyme), and she also starred in the 2010 series of Strictly Come Dancing.
Felicity's stage career blossomed during the 1980s and 1990s when she formed a close professional association with Sir Tom Stoppard, starring in the first productions of many of his plays. In 2006 she starred in the West End revival of Amy's View by David Hare, and more recently she appeared in The Last Cigarette (2009) and in Mrs Warren's Profession (2010). In May this year she will star in the first London revival of Relatively Speaking by Alan Ayckbourn.
11am: Sarah's Essential Choice
Debussy: Images for piano Set 1
Arturo Benedetti Michelangeli (piano)
DG 4790056.
Last on