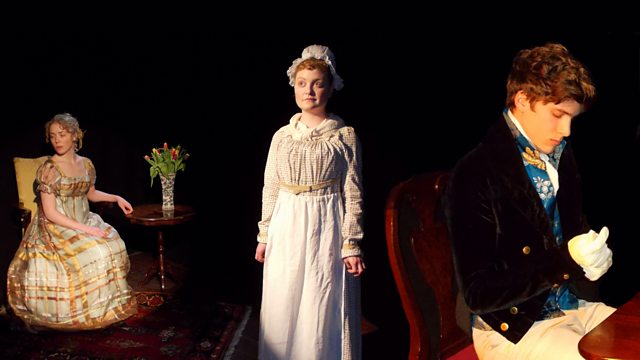 Regency Life: 3 Lives in 1 Day
Actress Charlotte Ritchie lifts the lid on a typical day for three Regency era people - a housemaid, her gentleman master and a young upper middle class woman. The Regency period was one of the most colourful in British history and gave us one of the best-loved books of all time - Pride and Prejudice. Two hundred years on, the popularity of Jane Austen's most famous novel shows no sign of fading and each of the characters explored in 3 Lives in 1 day could easily be lifted from the pages of her literary masterpiece.
In the first story we follow the typical activities of a man whose upper class social standing would have been equivalent to the romantic hero of Pride and Prejudice - Mr Darcy - one of the most enduring fictional characters of Regency literature. A gentleman of Regency England was the celebrity of his day, keeping up with the very latest trends in fashion and interior design. He would live on a vast estate generating a huge income to support a lavish lifestyle. For a man of his standing, a private French chef was de rigueur, conjuring up amazing culinary creations like parmesan ice-cream and crayfish jellies to impress dinner guests at frequent parties held at his country residence.
Unlike Mr Darcy, a young Regency woman like Elizabeth Bennet didn't have an estate to inherit; her future depended on who she would marry and finding a husband was at the top of her agenda. She didn't work for a living, instead spending her time training in accomplishments - activities like painting, singing and dancing - designed to improve her social standing and make her more desirable as a wife. Balls were held regularly and were the highlight of the social calendar, as well as being the perfect opportunity to attract a wealthy husband.
At the other end of the social ladder we learn about the servants, often working incredibly long hours tending to the every need of their Regency masters and mistresses - from bathing and dressing them to cooking and cleaning. There was no central heating, hot water on tap or the modern appliances we all take for granted today. Everything had to done by hand - even the unenviable task of emptying chamber pots - and it was tough.
Regency Life: 3 Lives in 1 day is a fascinating and revealing insight into three very different classes of society in England at the turn of the eighteenth century.
Featured in...
KS4. Inspiring short films exploring literature and drama for 14-16 year-olds.