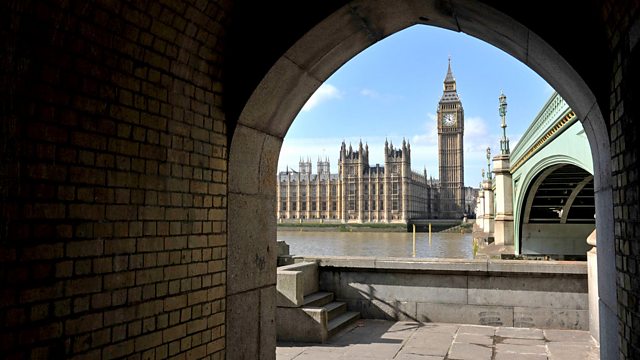 19/04/2013
The long-running saga of Abu Qatada has surfaced again in Parliament. Sean Curran covers the session of the Home affairs committee when the Home Secretary Theresa May faced some tough questions over the Government's failures so far to deport the Islamic cleric.
Also on the programme:
* Is David Cameron 'ducking out' of too many Prime Ministers Question times?
* Robin Edwards reports on the latest Commons arguments over the axing of the 50 pence rate of tax for high-earners.
* Raymond Buchanan watches Scotland's First Minister Alex Salmond defend his Government's record on tackling unemployment.
* Mandy Baker covers a somewhat unruly committee session studying the future of the civil service.
Last on