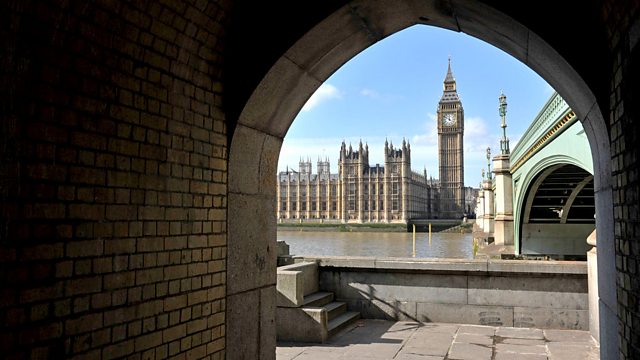 16/04/2013
Susan Hulme reports on the proceedings at Westminster where the Health Secretary defends the decision to suspend children's heart surgery at Leeds General Infirmary.
MPs begin the debate on the Finance Bill which will put into law the measures announced in the Chancellor's fourth budget.
The Foreign Secretary tells MPs that North Korea faces further isolation from the rest of the world if it continues with its nuclear programme.
And the Commons Speaker, John Bercow, announces that the chimes of Big Ben will be silenced for the duration of Lady Thatcher's funeral.
Last on