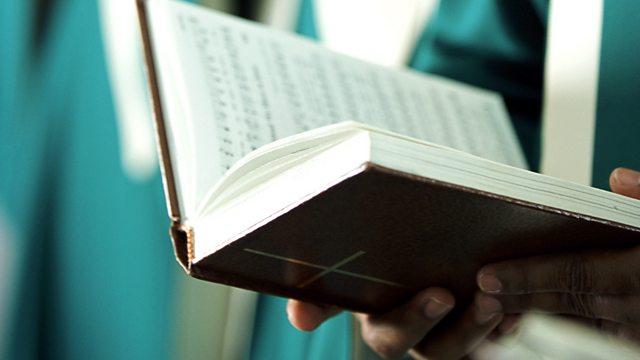 15/04/2013
For live and listen again please follow the link at the top of this page.
A space for spiritual reflection with a bible reading, prayer and a range of Christian music from Albany Road Baptist Church, Cardiff, led by the Rev Peter Baker.
The Welsh Chamber Singers directed by Avril Harding
Organist John Cheer
Reading: Revelation 21: 15-26
Music:
Worship the Lord in the beauty of Holiness (Sanctissimus)
Be still for the presence of the Lord (Be Still)
Alleluia! Sing to Jesus (Hyfrdol)
Producer Karen Walker.
Last on