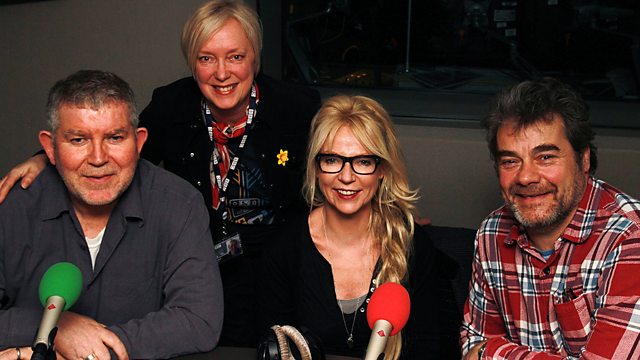 16/04/2013
Take a day trip to Stoneybridge as the cast of classic Scottish sketch show Absolutely reform for BBC Radio 4's Sketchorama.
One of Scotland's favourite singer-songwriters, Karine Polwart performs a specially recorded session track for us in The Culture Studio.
Award winning playwright Zinnie Harris discusses her adaptation of Henrik Ibsen's play A Doll's House as it makes its Scottish premier at the Lyceum in Edinburgh this month.
Ken McCluskey of The Bluebells celebrates a book featuring the photography of Harry Papadopoulos, the self-taught cameraman who captured the Scottish pop scene of the 1980s.
And cameraphones at gigs - good or bad? Ally McCrae makes the case for the small screen.
Last on
BBC At The Edinburgh Festivals