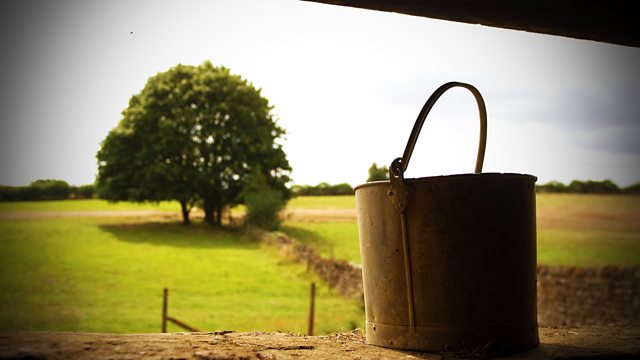 19/04/2013
Lilian and Paul have an impromptu tryst at the flat, while Matt is out on business. When Lilian suggests Matt stays over at a hotel, he declines so she and Paul decide to make the most of the time they have got.
While Lilian relaxes in the bath, Paul makes dinner and calls Celia. He angrily asks why she's trying to turn his children against him. Celia tells him that they want to be at her wedding, so that's that. When innocent Lilian returns from the bathroom, Paul announces he has a surprise for her next week.
Panicked Darrell tells Neil that the dog fight has been changed to tonight and tries to back out of their plan. But Neil convinces him to stick to it. When Darrell gives Neil the word, Neil calls the police, informing them of the dog fight. Immediately afterwards, Darrell calls Neil to say he can't go through with it, but Neil says it's too late.
As the police prepare to go in, Des is suspicious when Darrell doesn't answer his walkie-talkie. In all the confusion, Des makes his getaway brandishing a shotgun. As Neil tries to take down Des's number, he is shot. Neil cries out and police officer asks if he's all right...
Last on
Have-a-go hero in dog fight gun injury - from the Felpersham Advertiser
Credits
| Role | Contributor |
| --- | --- |
| Writer | Mary Cutler |
| Director | Kim Greengrass |
| Producer | Vanessa Whitburn |
| David Archer | Tim Bentinck |
| Ruth Archer | Felicity Finch |
| Pip Archer | Helen Monks |
| Josh Archer | Cian Cheesbrough |
| Pat Archer | Patricia Gallimore |
| Helen Archer | Louiza Patikas |
| Tom Archer | Tom Graham |
| Brian Aldridge | Charles Collingwood |
| Lilian Bellamy | Sunny Ormonde |
| Clarrie Grundy | Heather Bell |
| Nic Grundy | Becky Wright |
| Emma Grundy | Emerald O'Hanrahan |
| Edward Grundy | Barry Farrimond |
| Neil Carter | Brian Hewlett |
| Mike Tucker | Terry Molloy |
| Vicky Tucker | Rachel Atkins |
| Roy Tucker | Ian Pepperell |
| Hayley Tucker | Lorraine Coady |
| Brenda Tucker | Amy Shindler |
| Jim Lloyd | John Rowe |
| Paul Morgan | Michael Fenton Stevens |
| Celia Redwood | Anita Dobson |
| Darrell Makepeace | Dan Hagley |
| Des Chapman | Ben Crowe |