Deutsche Börse Photography Prize 2013

The four artists shortlisted for the Deutsche Börse Photography Prize 2013 are the artist duo Adam Broomberg & Oliver Chanarin, Mishka Henner, Chris Killip and Cristina De Middel. 

A selection of the shortlisted artists' work is on exhibition at The Photographers' Gallery from 19th April - 30th June.

Promised Land

Promised Land is released on 19th April, certificate 15.

Kacey Musgraves

Kacey Musgraves is performing an in-store set at Slipped Discs on Saturday 20th April at 4pm.

Her debut album Same Trailer Different Park is available now.

BBC Proms 2013

The

BBC Proms 2013

season has launched, with booking available from 11th May.
Credits
Presenter

John Wilson
Producer

Rebecca Nicholson
Front Row's Cultural Exchange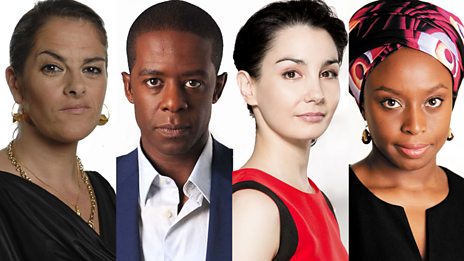 Seventy-five leading creative minds choose a favourite cultural work.