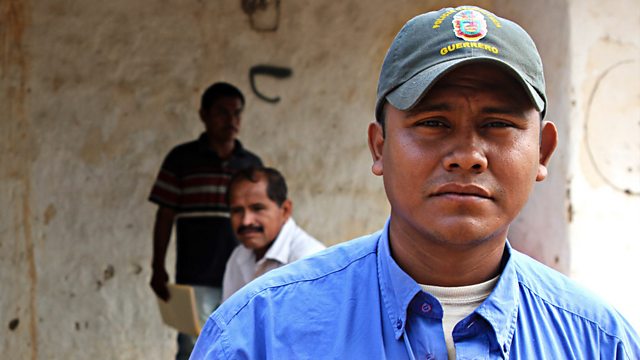 Mexico's Village Vigilantes
Listen in pop-out player
Insecurity dominates the lives of millions of Mexicans, who are caught between the murderous drug cartels and absent or corrupt law enforcement. So, communities have begun to take the law into their own hands, and Crossing Continents reporter Linda Pressly travels to the southern state of Guerrero to meet a fledgling vigilante force which has grown into an organisation numbering thousands of members.
Since coming into force earlier this year, dozens of arrests made by untrained, armed civilians hailing from local pueblos and the local community has largely been supportive of their work.
But these community police organisations, as they are known, have no legal authority, and should not be carrying guns in the street - and amid claims that some are using violence to enforce the law, Crossing Continents asks who is keeping the vigilantes in check?
Reporter: Linda Pressly
Last on