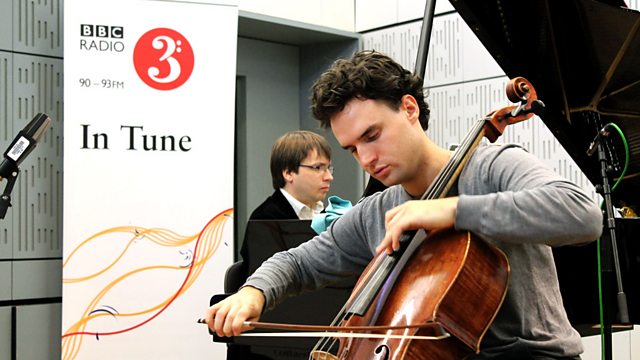 Ana Moura, Leonard Elschenbroich & Alexei Grynyuk, BBC Proms 2013
Sean Rafferty's guests include traditional Portuguese fado singer Ana Moura, performing live in the studio.
Plus, there's live music from acclaimed young stars cellist Leonard Elschenbroich (a Radio 3 new generation artist) with pianist Alexei Grynyuk.
Also today, an exclusive live interview with Roger Wright, director of the BBC Proms, moments before he unveils the 2013 season.
Main headlines are at 5pm and 6pm.
In.Tune@bbc.co.uk
@BBCInTune.
Last on