Howard Brenton, BRICS Countries, Napoleon, Promised Land
Howard Brenton discusses his new play The Arrest of Ai Wei Wei with Philip Dodd. Based on illicit interviews, it's a dramatization of the dissident artist's arrest by the Chinese authorities two years ago, when he was incarcerated for 81 days. The play was Ai Wei Wei's idea, but can he still be a figurehead for freedom of expression in China?
Are the BRICS countries set to challenge the World Bank, and realise a power shift from the West and Northern hemispheres to the East and South? Philip Dodd discusses the implications of a possible new BRICS development bank, which together with the recent election of the Argentinian pope, means these emerging countries may be moving a step closer towards providing an alternative political structure.
How land reforms brought in by Napoleon in Spring 1813 heralded a profound social change that still affects us today, New Generation thinker Jonathan Healey explains.
And Promised Land, the new film by Gus Van Sant about fracking, the controversial technique to release natural gases from under the earth's surface. Our reviewer Lionel Shriver asks whether a film with an environmental message can still make good drama.
Last on
Promised Land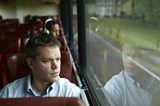 Promised Land is released in UK cinemas on Friday 19 April 2013, certificate 15.
Andrew Chesnut
Competitive Spirits: Latin America's New Religious Economy written by R. Andrew Chesnut is published by Oxford University Press USA.