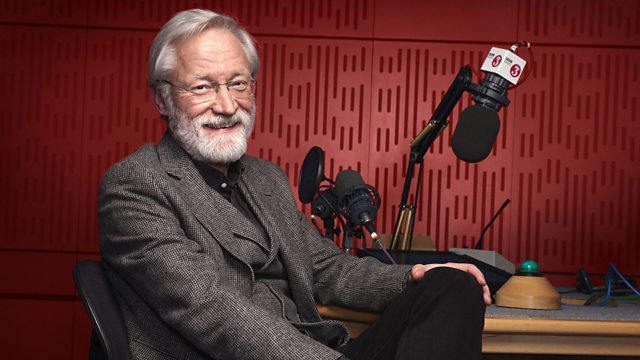 An Interest in Brass
This week Donald Macleod is joined by composer Joseph Horovitz, who not only talks about his own career, but also that of his one-time teacher Gordon Jacob; both have had a significant impact upon students at the Royal College of Music, and both have been prolific in writing concertos, and music for wind and brass.
In the last decade or so of his life, Gordon Jacob was affected by failing eyesight and hearing. He once jokingly remarked that "it doesn't interfere with the enjoyment or production of music. After all, Beethoven was a great deal deafer than me, and wrote nearly as good music!" Jacob kept on working hard, and in the space of five years, composed 55 new works, such as his "Sonatina for Treble Recorder and Harpsichord", and his "Mini Concerto for Clarinet and String Orchestra".
During this final few decades in Gordon Jacob's life, composer Joseph Horovitz kept in contact. It was a period for Horovitz which saw the creation of one of his most enduring works, which also won him an Ivor Novello Award, his cantata "Captain Noah and his Floating Zoo". But like his one-time teacher Gordon Jacob, Horovitz has always relished writing music for a specific instrument or soloist in mind, such as his "Oboe Concerto", or his brass band 'test' piece "Ballet for Band".
Last on
More episodes
Next
You are at the last episode