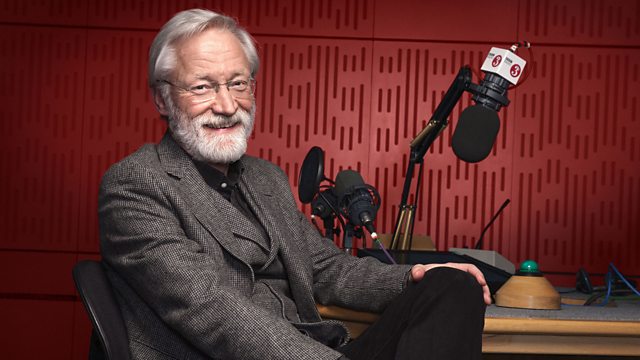 Composing Music for Film
This week Donald Macleod is joined by composer Joseph Horovitz, who not only talks about his own career, but also that of his one-time teacher Gordon Jacob; both have had a significant impact upon students at the Royal College of Music, and both have been prolific in writing concertos, and music for wind and brass.
The 1940s and 1950s were a very busy period of composing for Gordon Jacob, writing many works for commission such as his "Trombone Concerto" for the International Trombone Association, or his "Sextet" dedicated to the memory of horn player Aubrey Brain. Yet Jacob was also active in other areas, such as composing for film. In 1947 he composed music for the film which gave Dirk Bogarde his first starring role as the charming cad, "Ester Waters".
Joseph Horovitz has also composed much music for film and television, including the series Lillie, Rumpole of the Bailey, and Agatha Christie's Partners in Crime. For many years Horovitz has also taught on the Composition for Screen course at the Royal College of Music. Yet, like his one-time tutor Jacob, Horovitz has remained with his feet firmly in a number of camps, composing music also for the radio, and the concert hall such as his "Variations on a Theme of Paganini", and his world famous "Clarinet Sonatina".
Last on