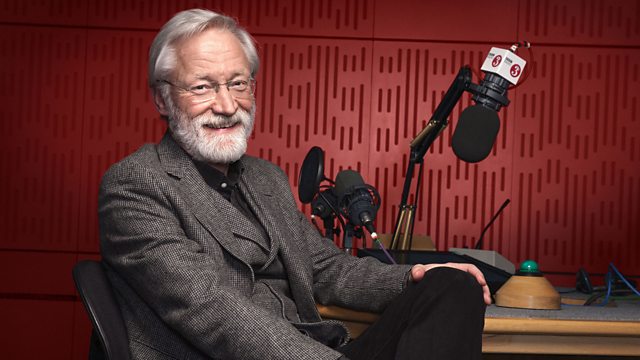 Music for the Radio and the Stage
This week Donald Macleod is joined by composer Joseph Horovitz, who not only talks about his own career, but also that of his one-time teacher Gordon Jacob; both have had a significant impact upon students at the Royal College of Music, and both have been prolific in writing concertos, and music for wind and brass.
Gordon Jacob was something of a celebrity in his local community. He was now being asked to compose a number of choral and vocal works, including his arrangement of Psalm 23, "Brother James' Air". Jacob seemed to work best when he was composing for a specific person or instrument in mind, which can be heard in his Clarinet Quintet, dedicated to Frederick Thurston and the Griller Quartet. But this was now the time of the Second World War, and he was required to boost morale with arrangements for the BBC's ITMA programme, arranging works such as the overture to Rossini's "Barber of Seville".
When it was first suggested to Joseph Horovitz that he went to study music at the Royal College of Music under Gordon Jacob, all he knew about Jacob was his music for ITMA; although Jacob soon came to loathe his association with the programme. After his studies at the RCM, Horovitz soon found himself taken up with the stage, including a post as Music Director at the Bristol Old Vic, conductor of the orchestra for the Ballet Russes, and conducting ballet for the Festival of Britain. Opera has also been a particular passion for Horovitz, and today we'll hear his operatic Scena: "Lady Macbeth".
Last on