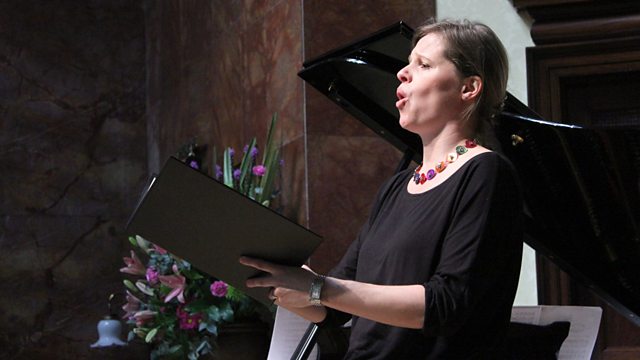 Wigmore Hall: Camilla Tilling
Having enjoyed success with her debut recording, soprano Camilla Tilling continues the musical partnership with pianist Paul Rivinius in this Wigmore Hall recital, in which they perform songs by Schubert, Zemlinsky's six 'Waltz Songs' and a selection from Grieg's Op 48 collection.
Camilla Tilling (soprano)
Paul Rivinius (piano)
Schubert: Suleika 1 (Was bedeutet die Bewegung?) D720
Schubert: Suleika 2 (Ach um deine feuchten Schwingen) D717
Schubert: Du liebst mich nicht D756
Schubert: Dass sie hier gewesen D775
Schubert: Du bist die Ruh D776
Zemlinsky: Walzer-Gesänge Op 6
Edvard Grieg: 6 Songs Op 48 (Gruss; Dereinst, Gedanke mein; Lauf der Welt; Die verschwiegende Nachtigall; Zur Rosenzeit; Ein Traum).
Last on