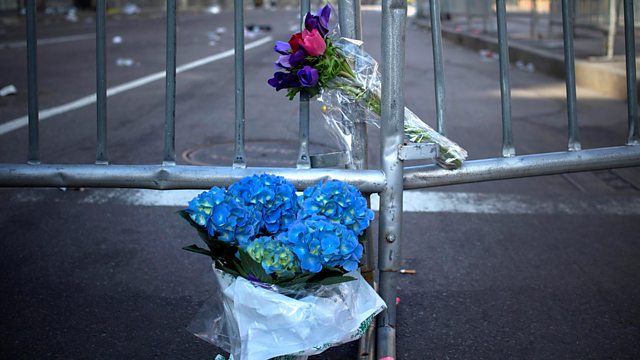 16/04/2013
Listen in pop-out player
In-depth reporting and analysis from a global perspective with David Eades.
Tonight - will President Obama's critics try to make political capital from the Boston bombing ? We hear from a leading Republican.
We'll have the latest on the Iranian earthquake.
and we'll bring you an exclusive interview with the Austrian Foreign Minister, who says a lifting of the EU arms embargo would make life very difficult for his troops in the Golan Heights
On the eve of Lady Thatcher's funeral, Paul Moss has been asking how she'd have tackled the problems we face today
There have been a number of post election deaths in Venezuela - we'll be live in Caracas.
We'll explain the link between falling commodity prices around the world and the rebalancing of the Chinese economy
and Dan Damon asks if South Korea is about to become a significant cultural power.
Last on