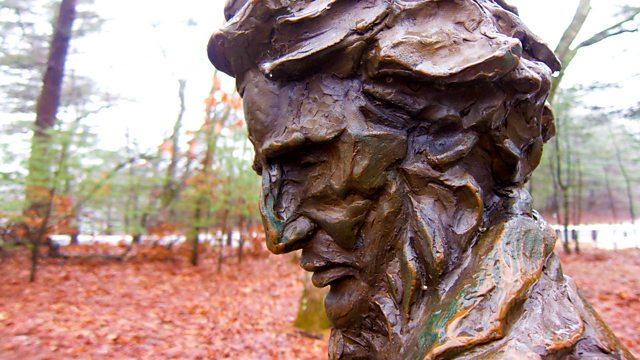 The Conquering Engines: Industrial Revolution
The Conquering Engines - Industrial Revolution: Episode twenty-one of a thirty-part series made in collaboration with the British Library Sound Archive.
Henry David Thoreau is one of history's great listeners. His classic work Walden is dense with descriptions of the natural sounds he discovered when he swapped his Concord home for a simple cabin in the woods. But his peace was disturbed by a noise that presaged the age to come: the snort of the iron horse.
Professor David Hendy of the University of Sussex explains how the sounds of nature gave way before the industrial din.
Signature tune composed by Joe Acheson.
Producer: Matt Thompson
A Rockethouse production for BBC Radio 4.
Last on
Noise retold by Matthew Herbert