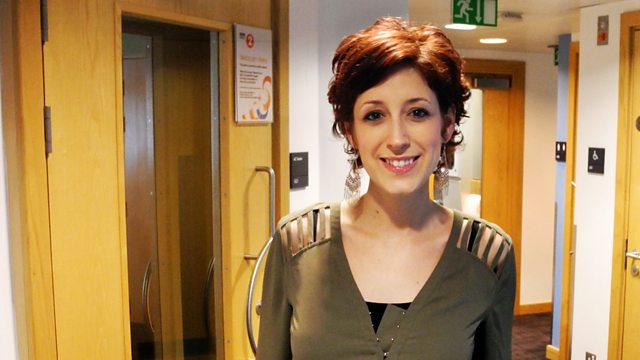 Penny Smith sits in
As part of The Voice on Radio 2, musical theatre actress Connie Fisher talks to Penny about the voice as an identity and how she came to terms with the loss of her soprano singing voice
Artistic Director David Nixon and Principal dancers Martha Leebolt and Tobias Batley pirouette into the studio to talk about new ballet The Great Gatsby
Author Mary Beth Keane talks about her new book Fever
Arts Show correspondent Thomas Magill opens up the Arts Desk with the next 7 days of not-to-be-missed arts news from around the country.
Plus Alex Heminsley has the latest books. And film critic Helen O'Hara looks at the latest movie and DVD releases around the country.
Last on
Connie Fisher talks about losing her singing voice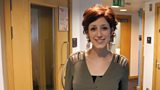 All this week Radio 2 has been celebrating the magic and mystery of the greatest instrument ever created: the human voice.  The week of The Voice was launched by actress, singer and musical theatre star Connie Fisher.  Connie was on stage with Lesley Garrett in The Sound of Music when she had a vocal hemorrhage. She has since had to learn how to use her voice all over again. She tells us what that meant for her both as a performer and as a person to lose her singing voice. 
Helen O'Hara talks about the latest film releases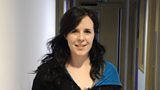 Evil Dead
Director: Fede Alvarez
Cast: Jane Levy, Shiloh Fernandez, Lou Taylor Pucci, Jessica Lucas, Elizabeth Blackmore

A remote cabin in the woods becomes a blood-soaked chamber of horrors when a group of 20-something friends unwittingly awakens an ancient demon in Evil Dead, the highly anticipated reboot of Sam Raimi's 1981 cult-hit horror film The Evil Dead. Featuring a fresh young cast, Evil Dead is a bone-chilling film that combines all the raw excitement and gleeful gore of the acclaimed original with a series of shocking new twists.

Mia (JANE LEVY), a young woman whose life has been marred by loss and addiction, asks her brother David (SHILOH FERNANDEZ), his girlfriend Natalie (ELIZABETH BLACKMORE) and their childhood friends Olivia (JESSICA LUCAS) and Eric (LOU TAYLOR PUCCI) to join her at the family's rustic cabin to help her overcome her demons. Once there, she ceremoniously destroys the last of her stash and swears off drugs for good in front of her friends.

Inside, they are shocked to discover that the abandoned cabin has been broken into. The cellar has been transformed into a grotesque altar surrounded by dozens of mummified animals. Eric becomes fascinated with an ancient book he discovers there. In thrall to its mysterious contents, he reads aloud from it, never suspecting the terrifying consequences he is about to unleash.

As Mia's withdrawals worsen, she begins to unravel and attempts to flee, but is turned back by a frightening vision. At the cabin, her behaviour becomes so violent that her friends are forced to restrain her. Trapped by a dangerous storm raging outside, they begin to turn on each other one by one. As the brutality of their attacks increases, David is faced with an unimaginable choice.

Evil Dead is certificate 18, out now

Olympus Has Fallen
Director: Antoine Fuqua
Cast: Gerard Butler, Aaron Eckhart, Morgan Freeman, Melissa Leo, Angela Bassett, Ashley Judd

When terrorists take down the White House (code name "Olympus"), a disgraced Secret Service agent attempts to rescue the president of the United States in Olympus Has Fallen, an electrifying and inspired action thriller from acclaimed director ANTOINE FUQUA (Training Day).

A small group of heavily armed, meticulously trained extremists launch a daring daylight ambush on the White House, overrunning the building and taking President Benjamin Asher (AARON ECKHART) and his staff hostage inside an impenetrable underground presidential bunker. As a pitched battle rages on the White House lawn, former presidential security officer Mike Banning (GERARD BUTLER) joins the fray, and finds his way into the besieged building to do the job he has trained for all his life: to protect the president at all costs.

Banning uses his extensive training and detailed knowledge of the presidential residence to become the eyes and ears of Acting President Allan Trumbull (MORGAN FREEMAN) and his key advisors. With tension rising, the radicals begin executing hostages and threaten to kill more unless their outrageous demands are met, our national security team must relay on Banning to locate the president's young son, who is being sought as the ultimate test of the president's loyalty to his country, and rescue the president before the terrorists can unleash their ultimate, terrifying plan.

Olympus Has Fallen is certificate 15, in cinemas now

Rebellion
Director: Mathieu Kassovitz
Cast:  Mathieu Kassovitz, Iabe Lapacas, Malik Zidi

The true story of French commandoes who clashed with tribal dwellers in the South Pacific territory of New Caledonia in 1988.

Rebellion is certificate 15, in cinemas now.

Jack Reacher (DVD & blu-ray)
Director: Christopher McQuarrie
Cast: Tom Cruise, Rosamund Pike, Robert Duvall

In Christopher McQuarrie's adaptation of Lee Child's 2005 novel "One Shot", former Army Military Police officer and all round tough guy Jack Reacher is called upon to investigate a murder case in which five seemingly random victims have been shot to death. The man who's requested Reacher's participation is the accused himself, James Barr, who claims they've got the wrong guy. The two had done service together in the military, and based on Barr's past as an Army sniper, Reacher is intent on proving his guilt.

Jack Reacher is certificate 12A and out on DVD and blu-ray from Monday.
David Nixon, Martha Leebolt and Tobias Batley talk about The Great Gatsby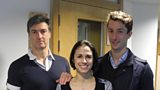 David Nixon has worked on an impressive array of productions: Madame Butterfly, Wuthering Heights, Swan Lake, A Midsummer Night's Dream and Peter Pan, to name a few. As artistic director of the Northern Ballet, he's created their new full-length ballet The Great Gatsby which is touring round the UK.  The audience is invited to discover the heady indulgent days of New York's Long Island during the glamorous 1920s. David Nixon, together with the two principle dancers, Martha Leebolt and Tobias Batley, join the Radio 2 Arts Show.
Mary Beth Keane talks about her latest novel, Fever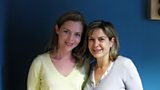 Mary Beth Keane's new novel, Fever is inspired by the true story of Typhoid Mary, casting a light over the life of an Irish cook once described as 'the most dangerous woman in America.'  Was Mary a selfish monster or a hounded innocent?

Fever by Mary Beth Keane is published by Simon Schuster and is out now.
Alex Heminsley talks about the latest published books
Maggie & Me by Damian Barr
It's 12 October 1984. An IRA bomb blows apart the Grand Hotel in Brighton. Miraculously, Margaret Thatcher survives. In small-town Scotland, eight-year-old Damian Barr watches in horror as his mum rips her wedding ring off and packs their bags.

Damian, his sister and his Catholic mum move in with her sinister new boyfriend while his Protestant dad moves in with the glamorous Mary the Canary. Divided by sectarian suspicion, the community is held together by the sprawling Ravenscraig Steelworks. But darkness threatens as Maggie takes hold: she snatches school milk, smashes the unions and makes greed good. Following Maggie's advice, Damian works hard and plans his escape. He discovers that stories can save your life and - in spite of violence, strikes, AIDS and Clause 28 - manages to fall in love dancing to Madonna in Glasgow's only gay club.

Maggie & Me is a darkly witty memoir about surviving Thatcher's Britain; a story of growing up gay in a straight world and coming out the other side in spite of, and maybe because of, the iron lady.
Maggie & Me by Damian Barr is published by Bloomsbury and out now.

Levels of Life by Julian Barnes
'You put together two things that have not been put together before. And the world is changed...' Julian Barnes's new book is about ballooning, photography, love and grief; about putting two things, and two people, together, and about tearing them apart. One of the judges who awarded him the 2011 Man Booker Prize described him as 'an unparalleled magus of the heart'. This book confirms that opinion.
Levels of Life by Julian Barnes is published by Jonathan Cape and is available now

Clarks: Made to Last  by Mark Palmer
Clarks' reach extends to all corners of the globe and yet it remains a family-owned business firmly rooted in its Quaker origins, (unlike other well known Quaker firms like Cadburys, now part of US giant Kraft.) Founded in 1825 by two brothers, Cyrus and James Clark, the company began as a rug-making operation in the then tiny village of Street, Somerset. One day, James Clark began making slippers from off-cuts of rugs and found that people wanted to buy them. Slippers became shoes and boots - and a business was born. Over the years it has had its ups and downs but it has always strived to remain true to its Quaker values in its commitment to the well-being of its workforce and the local community. Schools, libraries and recreation halls were built - and trade unions banned. As the sun set on the British Empire, Clarks opened up new frontiers across the world. Clarks brand logo became one of the most famous in the world. Every parent in the 1950s swore by Clarks shoes for their children as well as buying them for themselves. But increased competition from within the UK and overseas saw concerns for the future heightened during the 1980s. A hostile bid for the company in the early 1990s saw the board and the family split. Eventually, shareholders voted to reject the bid. The company was reorganised with all its lines made outside the country. This resulted in the closure of all its UK factories and the laying off of hundreds of Clarks employees. But the outcome has been a transformation in the company's fortunes. In 2010 its profits were over £100 million and its retro desert boots and other styles have become the height of fashion, especially in China and America.
Clarks: Made to Last  by Mark Palmer is published by Profile books and available now.

The Conversations: 66 Reasons to Start Talking  by Olivia Fane
Have you ever been at a dinner party and suddenly realised there is no real conversation going and wished for ideas to start a really good one? Ever wondered where conversation disappears to when you've been with the same partner for a long time? Does it really have to just peter out, as though human beings were finite containers, the contents of which simply got used up over time?

Most of us have known the heady joy of conversations that can go on all night. As teenagers and students, we had an opinion on everything. But as we get older, the humdrum of domestic life gets louder and we begin to lose touch with ourselves. This book will encourage you to think anew, and is as much about self-knowledge as getting to know those we share our lives with.
The Conversations: 66 Reasons to Start Talking by Olivia Fane is published by Square Peg and out now.<?xml:namespace prefix = o ns = "urn:schemas-microsoft-com:office:office" />


In The Conversations Olivia Fane has written sixty six short thought-provoking essays, aimed at providing starting points for conversations: on happiness, on vanity, on the Soul (according to Plato), on infidelity, on education ... and many more. Whether you agree with Olivia, or vehemently disagree, The Conversations will provide endless food for thought.
Arts Round-Up with Thomas Magill
1.            DANCE:  "What Happens in the Winter" - Albany Theatre – LONDON
2.            THEATRE: "Adolf & Winston" - Old Vic – BRISTOL
3.            EXHIBITION - "Shirley Jones - 30 Years of Red Hen Press" - National Mueseum – CARDIFF
4.            FESTIVAL: "Festival of the Arts" - various locations –NUNEATON
5.            PHOTOGRAPHY: "John Gay: England Observed" - Museum & Art Gallery – NUNEATON
6.            PHOTOGRAPHY: "Armagh Photgraphic Comp & Exhibition" - County Museum – ARMAGH
7.            CONCERT:  "Bach to Bond" - touring Hull, Liverpool and York<?xml:namespace prefix = o ns = "urn:schemas-microsoft-com:office:office" />