Hear highlights from our week of programmes celebrating the human voice in all its forms
Add music you love and enjoy it with
Dance Hits Of The '60's & '70's, Old Gold, 1

Walk On - Hits From The Last 2 Decade, Columbia

INXS

New Sensation

INXS - Kick, Mercury

Toploader

Dancing In The Moonlight

Onka's Big Moka - Toploader, Sony Soho Square

Chegger's Choice (Various Artists), Global Television

Good Things, Stones Throw Records, 1

Acuff-Rose Opryland Music: 50th Anniv, Acuff-Rose Opryland

Thea Gilmore

Love Came Looking For Me

(CD Single), Fullfill Records, 1

Drivin' With Johnnie Walker (Various), Eastwest Records

70's Number Ones Vol 3, Old Gold, 9

25 Years Of Rock 'N' Roll: 1977 (Various Artists), Connoisseur Collection, 2

Dave Edmunds

Queen Of Hearts

The Best Of Dave Edmunds, Swansong

(CD Single), ZYX Music, 2

Queen

Bicycle Race

Jazz, Island, 4

No Greater Love (Various Artists), Global Records & Tapes

Bee Gees - Their Greatest Hits, Polydor

Body & Soul: Heart & Soul II (Variou, Polygram Tv

Snap It Up! (Various Artists), CBS

Blue

Hurt Lovers

(CD Single), Blueworld, 1

Billy Joel - Greatest Hits Vol.2, CBS

Madness - Complete Madness, Virgin, 2
Pause for Thought

From Archbishop of York, John Sentamu.

Chris - you know, I come from a large extended family in Uganda, so, we experienced a lot of funerals. My father would say, "Death is the most democratic institution – it doesn't discriminate. None of us can opt out of dying. But we never die alone: in dying we join the community of those who have gone before us."

Some go through awful experiences before death. My mother, sadly had a long battle with cancer of the throat; but my dad died at the age of 98 after a very short illness. Oh yes, death is the most democratic institution!
As John Donne said, "Ask not for whom the bell tolls, it tolls for thee."

When death happens, there may be mixtures of emotions – memories of happy times, of youth and hope; or pain for what has been lost or wasted. There may be anger for past hurts which can't be resolved or a need to face the reality of our mortality.

Of course many don't want to face that reality. It's too upsetting and we'd rather avoid it. But if we run away from it, we lose sight of the fact that not fearing death is part of a life well-lived.

Chris, I don't want to upset you or your listeners by talking about death. I'm not even here to warn you to get your spiritual life in order – or else! I just want us to pause and remember that death is the doorkeeper who leads us into our true reality. I believe death is not the end. The end is life in God.

The Easter story shows us the greatest lover of people who ever lived and died, refusing to let love get squeezed out. Jesus faced death - not through gritted teeth – but courageously, by caring for those around him.
BBC Playlister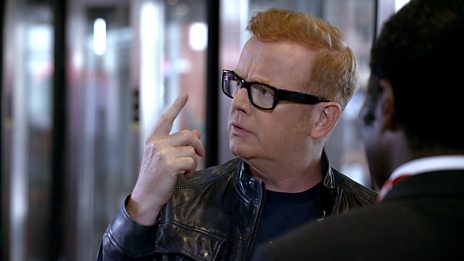 Chris has a song stuck in his head - but what is it? That's why he needs BBC Playlister!
500 WORDS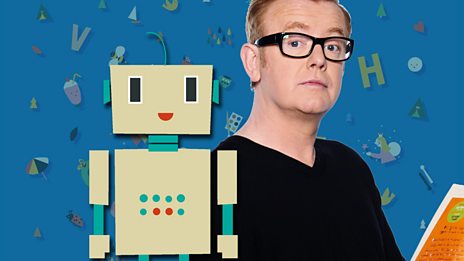 Featuring celebrity videos and top writing tips!
Podcast
Catch up with the latest Breakfast fun with Chris Evans. Hear the best stories and the biggest…