Hear highlights from our week of programmes celebrating the human voice in all its forms
Add music you love and enjoy it with
Thin Lizzy

The Boys Are Back In Town

(Single), Vertigo, 10

P!nk

Just Give Me A Reason (feat. Nate Ruess)

Featured Artist: Nate Ruess.

The Truth About Love, Sony Music, 1

Sheryl Crow

Everyday Is A Winding Road

Top Gear Anthems (Various Artists), Virgin

Rip It Up (Various Artists), EMI

(CD Single), Grandmono, 1

The Hits Of 1964 (Various Artists), MFP

(CD Single), Cooking Vinyl, 1

The Style Council - Greatest Hits, Polydor, 1

The Very Best Of Supertramp, Polygram Tv

Bruno Mars

Just The Way You Are (Amazing)

Now That's What I Call Music 77 (Various Artists), Now

Bruce Springsteen

Girls In Their Summer Clothes

Magic, Columbia

Dusty- The Silver Collection, Philips

The Greatest Hits Of 1974 (Various), Premier

(CD Single), Parlophone, 1

OMC

How Bizarre

Now 34 (Various Artists), Now

The Ivor Novello Winners, EMI

Aretha Franklin

I Never Loved A Man (The Way I Love You)

Aretha Franklin - Queen Of Soul, Atlantic

Otis Redding

I've Been Loving You Too Long

Atlantic Soul (Various Artists), Warner E.S.P.

Driving Rock (Various Artists), Global Records & Tapes

(CD Single), Jenn Bostic Music, 1
Pause for Thought

From Canon Ann Easter, Chief Executive of a Charity and Chaplain to the Queen.

Today, millions of people all over the world will watch all or some of Baroness Thatcher's funeral. Yesterday, her body was taken to Westminster and a short service was held there; then my friend and fellow Chaplain to the Queen, the Reverend Rose Hudson Wilkin stayed in St Mary Undercroft Church, keeping vigil overnight. Rose will have said some prayers this morning before the next part of Lady Thatcher's final journey.

There will be lots of other funerals today, mostly, but not all of the people as old or older than Lady Thatcher who have lived long and eventful lives. Many of those other funerals will be attended by family, friends and neighbours, though over the years I have officiated at one or two where there were no mourners at all. At St Paul's Cathedral, I'm sure that there will be banks of gorgeous flowers and the choir and congregation will fill the dome with magnificent music, while at other services when perhaps the congregation is a bit small, or feels unable to sing, a recording of a familiar love song or a pop song will do the same job of bringing back happy memories and a bunch of flowers from the garden will remind them of the beauty of Creation which somehow manages to be both transitory and eternal.

Lady Thatcher's grand daughter and the Prime Minister will read from the Bible and the Lord Bishop of London will deliver, a sermon; while at a graveside today somewhere a priest who many have never met the family before will do her or his best to say something that means something worthwhile and that points to God's love.

Because whether in St Paul's Cathedral or a tiny chapel in Oldham, God gives us the rites of a funeral to enable us to turn the corner from death to eternal life.
BBC Playlister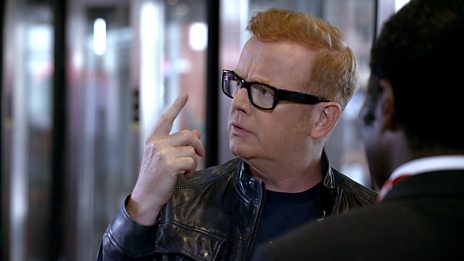 Chris has a song stuck in his head - but what is it? That's why he needs BBC Playlister!
500 WORDS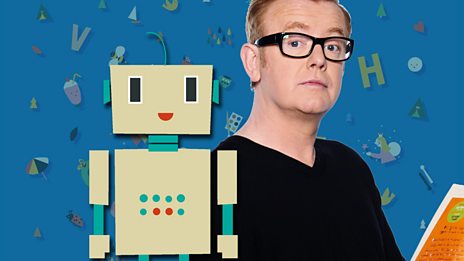 Featuring celebrity videos and top writing tips!
Podcast
Catch up with the latest Breakfast fun with Chris Evans. Hear the best stories and the biggest…