Add music you love and enjoy it with
Driving Rock (Various Artists), Global Records & Tapes

(CD Single), Play It Again Sam UK, 1

Berlin

Take My Breath Away

The All Time Greatest Movie Songs, Columbia/Sony Tv

ABC

When Smokey Sings

Now 1987 - The Millennium Series, EMI

Bon Jovi

You Give Love A Bad Name

Bon Jovi - Slippery When Wet, Mercury, 2

(CD Single), ZYX Music, 2

Cream

Sunshine Of Your Love

The Greatest Hits Of 1968, Premier

Paula Cole

Where Have All The Cowboys Gone?

(CD Single), Warner Bros

Country Moods (Various Artists), Polygram Tv

The Very Best Of, Polygram Tv

Blue

Hurt Lovers

(CD Single), Blueworld, 1

Fantastic 80's Disc 1 (Various Artis, Columbia

Steely Dan

Reelin' In The Years

A Decade Of Steely Dan, MCA

Thea Gilmore

Love Came Looking For Me

(CD Single), Fullfill Records, 1

The Rolling Stones - Forty Licks, Abkco, 7

Lioness: Hidden Treasures, Island, 1

The All Time Greatest Movie Songs, Columbia/Sony Tv

Eagles

New Kid In Town

The Best Of Eagles, Asylum

(CD Single), Stylus Records, 1

The Blues Experience (Various), Polygram Tv

Kirsty MacColl

There's A Guy Works Down The Chip Shop...

Kirsty Maccoll - Galore, Virgin

Lou Reed

Walk On The Wild Side

Lou Reed - NYC Man, BMG

Duran Duran - Decade, EMI

Woman (Various Artists), Polygram Tv/Sony Tv

Sting

If You Love Somebody Set Them Free

The Very Best Of Sting & The Police, A&M
Pause for Thought

From Baroness Julia Neuberger, Senior Rabbi at the West London Synagogue.

Everyone around the world is shocked by the news from Boston this morning. In the crowning moments of the fiesta-like atmosphere of the Boston marathon, as runners were crossing the line, two explosions killed at least three people and injured many many others. And we have as yet no idea who the perpetrators were or indeed why they did it. The reactions from people in the crowd made for painful listening earlier this morning, and our hearts go out to those who are injured and their families and friends, and to the families of the dead.

Indeed, our hearts go out to the people of Boston, a city dear to my heart, as we've lived there twice for periods of a few months. I know the party-like atmosphere of the Patriots' Day holiday and the Marathon. I know the city stops and parties. And at a moment of great joy- and exhaustion- horror broke out.

And yet, listening to the reactions earlier this morning, amongst the horror, and while we're still mystified as to why and who, there's a crumb of comfort. The explosions came from behind the crowd lines. People immediately turned in shock and horror, and then began to help each other. Total strangers lifted each other to safety, and the emergency services- shocked themselves- came to the rescue at great speed. All those years ago, when the Twin Towers were attacked in New York, we heard extraordinary tales of strangers' goodness to each other, of people who might be seen to be unsympathetic to each others' views or ways of life giving a helping hand and rushing people to safety. The same has clearly been happening in Boston- in the horror and the carnage, the milk of human kindness has been flowing, and people have shown each other great support. Human beings are capable of great good- and of evil. Let us- in our shock- push for more of the good, and praise the rescuers and the kindness of strangers.
BBC Playlister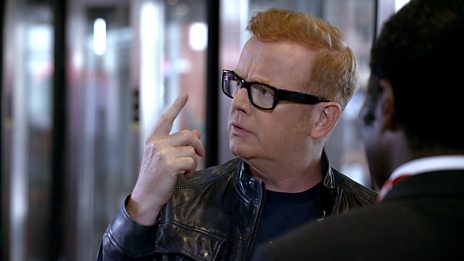 Chris has a song stuck in his head - but what is it? That's why he needs BBC Playlister!
500 WORDS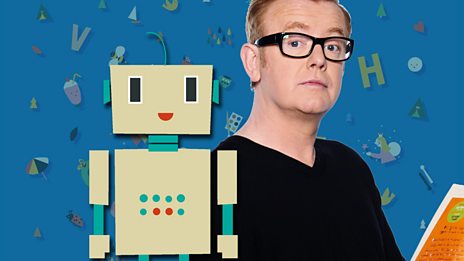 Featuring celebrity videos and top writing tips!
Free download
Catch up with the latest Breakfast fun with Chris Evans. Hear the best stories and the biggest…