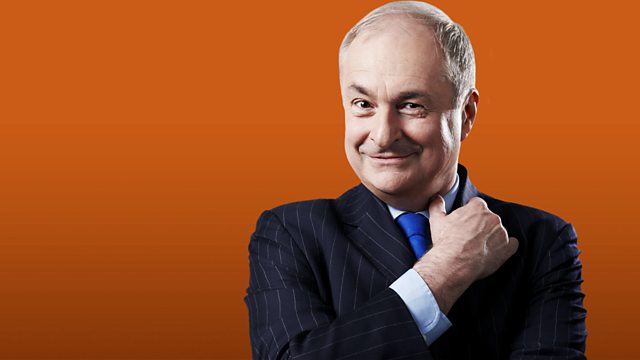 13/04/2013
Paul Gambaccini presents tracks from this week's US charts and hits from the last six decades.
In the feature 'Headline News [Number one albums on noteworthy days]' we hear the title track of 'Live Like You Were Dying' by Tim McGraw. It was number one on 13th September 2004, when Metro-Goldwyn-Mayer accepted a take-over offer of nearly three billion dollars from the Sony Corporation. We also hear '4 + 20' from the Crosby, Stills, Nash & Young LP 'Deja Vu'. It was number one on 14th May 1970 - the day on which State officers fired on student demonstrators at Jackson State University in Mississippi, killing two and wounding twelve. In the regular feature 'The First Time Ever I Saw Your Face', tracks are played from albums by Judy Garland and Tim McGraw.
In 'A Matter Of Life And Death' Paul celebrates the birthday of Al Green by playing 'Tired Of Being Alone'. We also hear 'Still Crazy After All These Years' by Paul Simon in tribute to the tracks' producer Phil Ramone, who has recently died. 'It's Not The Same Old Song' highlights 'Shake It' by Ian Matthews and a different song with the same title by Metro Station. Paul continues his countdown of the Top 100 list of songwriters based on success in the American chart from 1955 - 2005. We hear songs written by Diane Warren and Jimmy 'Jam' Harris.
Our R&B Number Ones are from 1974 and this week by Gladys Knight & The Pips and Miguel. We hear Country number ones from 1958 and now by Don Gibson and Darius Rucker. This week's featured past and present Rock number ones are by Gotye and Imagine Dragons. 'The 20/20 Experience' by Justin Timberlake is the week's number one album. 'Just Give Me A Reason' by Pink featuring Nate Ruess is the best selling song of the week.
Last on