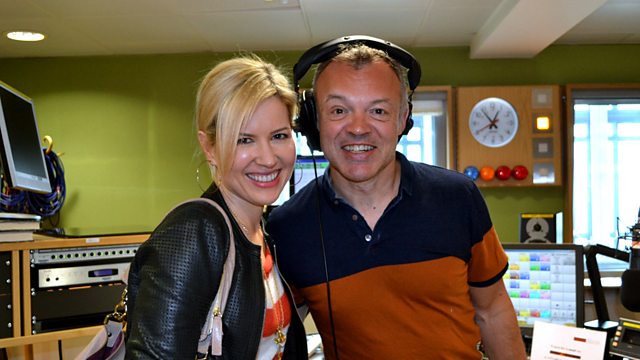 With Marti Pellow and Dido
Mr Norton returned after his illness refreshed and raring to go. He chatted to two great singers: Marti Pellow discussed the dangers of eating cake, then Dido revealed why her full name is a bit of a passport handful.
In Grill Graham, super stand-in Maria McErlane considered the merits of a Brummie accent and tried to help friendless Teresa.
Bewitched and C'est La Vie was our I Can't Believe It's Not Better record which almost everyone loved, except Sophie in Boston who nominated it.
And this week's Tune With A Tale was an upbeat song - hooray - with a very sad story - sad face.
Last on