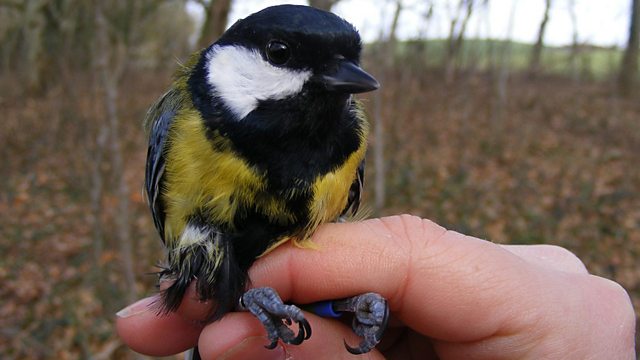 09/04/2013
Do birds learn their songs or are they born with them? Adam Walton considers one of the sounds of Spring and discovers how birds adapt their songs to urban environments.
Last on
Birdsong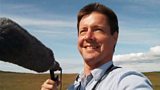 Birdsong… to human beings it's a delight for the ear and the quintessential sound of Spring. For birds, however, it's a kind of crazy avian X-Factor as they all try to out-compete each other vocally to win the top prizes of territory and sex.
In this week's Science Café Adam Walton investigates the original Twitter feed. He asks if birdsong is hard-wired into birds' brains and discovers how birds adapt their songs to the challenges of urban life. Adam's guide is Dr. Rupert Marshall, lecturer in animal behaviour at Aberystwyth University. Rupert is investigating why birds sing and how one bird responds to the song of another. He takes Adam for a stroll through Pengalis Woods near the University's main campus to give him an illustrated guide to birdsong. Back in the lab we hear some of Rupert's recordings of corn buntings with different dialects and the difference between the calls of rural and urban great tits.
Adam also speaks to Dr. Rob Thomas from Cardiff University's School of Biosciences. He researches the effects of environmental change on animal behaviour and he gives Adam examples of how this relates to birdsong – including how robins respond to street lighting and the effects of climate change.