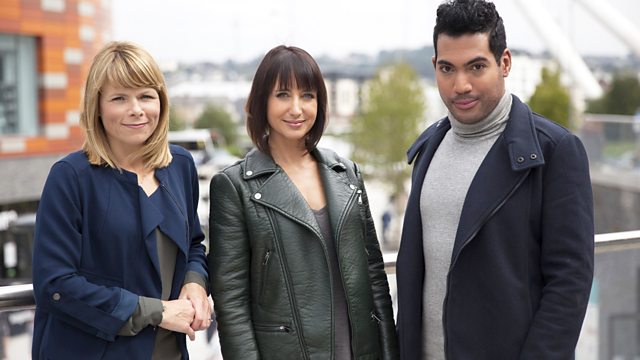 Rachel meets a family from mid Wales whose home was devastated by a fire which started in their dishwasher. Despite a manufacturer's recall, only a quarter of the affected machines have been traced, which means there's a ticking time bomb in thousands of homes across Wales. We ask why the product recall system isn't working.
Lucy looks into the sky high costs faced by customers who need to change their details on their plane tickets. Which airline has the cheekiest charges?
Electronic money or e-cash is the latest way to pay. You can move money instantly online or even by telephone, using an e-cash voucher. It may be quick and convenient but it's also untraceable, which means fraudsters love it too. Rhodri meets one couple who were tricked into paying hundreds of pounds when they fell victim to an e-cash scam.
And we're on the trail of the rogue company which fitted faulty double glazing in an elderly woman's house but refused to fix it unless she paid them even more money for a new driveway.
Last on
More episodes
Previous
You are at the first episode
Dishwasher danger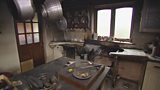 Zoe Gittins from Llanfyllin in Powys will never forget turning 16. Just days after her birthday in March, the home she shared with her parents, her sister and their two dogs was devastated by a serious fire which started when their dishwasher overheated.
However, this wasn't a freak accident because the fault that caused this fire could affect up to half a million homes.
On the day of the fire mum Ruth loaded their Bosch dishwasher, switched it on and left the house. After school she dropped her daughters back home, before returning to work, but straight away Zoe knew something was wrong.
"I went to the door and it was dark and black and I wasn't really sure why," Zoe said. "So I opened the door carefully and you just got hit with this horrible smell of smoke." To her horror she found the family's two dogs dead in the kitchen, and thousands of pounds worth of damage had been caused.
The Gittins' were unaware that their dishwasher was one of 632,000 made between 1999 and 2005 that the manufacturer Bosch had recalled two years earlier - because of a risk they could catch fire.
Ruth said: "I had absolutely no idea… This is a potential time bomb that has been sat in the kitchen and we didn't know known anything about it."
Bosch told X-Ray that they wrote to Ruth in August 2011 but she insists she never received the letter. The blaze in the Gittins' home was one of 269 incidents linked to the faulty Bosch dishwashers.
Many safety campaigners believe the recall system for electrical goods isn't working effectively. The low success rate of less than 20 per cent is largely due to the fact that most of us don't register new electrical appliances, so the manufacturers don't know how to contact us when a fault emerges.
And campaigners also say the law needs to be stronger. Emma Apter, of the charity, the Electrical Safety Council, said: "Currently there's no timeframe for manufacturers in terms of when they have to issue recall notices. It comes down to them deciding that a product's unsafe. It's only a £5,000 penalty for them if they delay issuing warnings or don't take appropriate action - and that's what we need to see tightened."
The lack of strict standards can mean worrying inconsistencies when it comes to recalling potentially dangerous products.
X-Ray has discovered that one of the biggest names in electricals has decided not to recall one of its dishwashers, even though it has exactly the same fault as the Bosch machines. Some Hotpoint dishwashers made between 1999 and 2003 were actually made by Bosch so they have the same fault. But Hotpoint say the risk is low, and a recall is not necessary because the machines are so old that few would still be in use.
Bosch say they're taking this very seriously and have sent 800,000 letters to customers, taken out newspapers adverts and set up a website telling people how to arrange a free repair. Despite this, they've only found just over a quarter of the affected dishwashers.
They want to hear from people who own a Bosch, Neff or Siemens dishwasher made between 1999 and early 2005, and bought in the UK. The affected machines are in the batch number range from FD 7901 to FD 8504. Dishwashers outside of this batch number range are unaffected. You can call Bosch's repair action line on 0800 023 4881 or visit their website: repairaction.co.uk
Hotpoint say that if you own a DWF3 series dishwasher, made between 1999 and 2003, and have concerns about it you can call their customer service line on 08448 221 313.
Importantly, this series should not be confused with another Hotpoint dishwasher that has, in a small number of cases, overheated and caught fire. The manufacturer wants to hear from customers who own a FDW20/FDW60/FDW65A dishwasher, made between June 2006 and March 2007. Hotpoint say if the first five digits of the serial number are between S/N 60601 and S/N 70331 then your machine is affected. Again, you should call their customer service line on 08448 221 313.
Caravan scammer jailed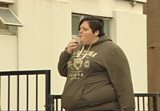 When we first broadcast the heart-breaking story of Serena Killen and her family last October, X-Ray viewers were outraged.
Serena, her husband Andy and their five children had been looking forward to their first-ever holiday together.
With Andy at university, money was tight for the family so Serena thought she'd found a perfect solution when she saw a caravan at Pendine Sands in Carmarthenshire for rent on the website Gumtree, for just £210 for a week.
She paid the full amount upfront and arranged to meet 'caravan owner' Jessica Scutt at the caravan park, to collect the keys.
But when they arrived, the Killen's discovered the holiday was a cruel con and another family already staying in the van. Scutt had stolen photographs from another website and advertised the caravan as if it was her own.
Furious X-Ray viewers came to the Killen family's rescue, with offers of free holidays, which the family is hoping to enjoy later this year.
However, that's not the end of the story. X-Ray was keen to play its part in bringing the fraudster to justice, so when our investigation prompted more complaints from other victims who had been conned in the same way, we passed them to the police - and they arrested her.
Last week at Caerphilly Magistrates Court, the chairman of the bench described her actions as some of the most despicable acts of fraud he had ever come across. She was sentenced to eight months in prison for fraud and ordered to pay more than £2,500 in compensation to her victims, including Serena's family.
Serena told X-Ray that she's relieved to know Scutt is now behind bars: "I felt a lot happier knowing and hearing about the fact that there's been some justice, but it still doesn't forgive the actions that she caused on that actual day. I hope she spends the next few months thinking about the consequences of her actions".
Criminals cashing in on electronic money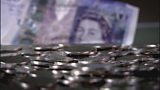 X-Ray has been looking into a new payment method – electronic cash or e-money – and the way criminals are using it to defraud individuals.
Leslie and Cheryl Cossins from Cardiff were waiting to find out whether their payment protection insurance claim had been successful when they were called by a Robert Smith, who said he had good news. He told the couple he was calling about their claim and they would receive a payout of £2,500 by the end of the day, if they paid him an admin fee via a new form of payment, Ukash vouchers.
Believing Mr Smith was from the company which was looking into their claim, they followed his instructions to visit a local convenience store and purchase a total of £470 in Ukash vouchers. They phoned Mr Smith back, quoted the 19-digit code to him over the phone and the money was instantly transferred to him, with no paper trail.
The couple had never heard of Ukash, but it is a legitimate way of spending money without having to use bank cards or revealing personal information. Once you swap your money for a unique code you can spend it on the internet, or pass the code onto someone else. However, Ukash warn that you shouldn't give the code to anyone over the phone or to anyone you don't know – a warning which is printed on their vouchers.
When Leslie and Cheryl were repeatedly called by Mr Smith, demanding more money they became suspicious and called their PPI company, who told them they had been the victim of a scam. The couple were devastated at losing their savings – the money had been due to go towards Leslie's 60th birthday party.
Cybercrime expert Richard Cox says that criminals are always looking for new techniques and ways to get money from the public. He told X-Ray: "People really don't understand the internet in general and they don't understand how electronic transactions work."
Ukash told us their service is designed to give consumers a simple and convenient way to make purchases online without the need for a bank account or credit card, but admit that on occasion, the lack of traceability can be abused by criminals.
The company says they take this very seriously and have a dedicated team working with law enforcement agencies to provide as much assistance as possible if any scams are identified that use Ukash as a payment method.
So the best advice is to treat e-cash like physical money and to be completely sure who you are giving it to. X-Ray tried calling 'Mr Smith' but he never returned our calls.
However, there is some good news for the couple. When we got in touch with their bank NatWest, they refunded the £470, and have sent the couple £70 as a goodwill gesture, flowers and a hamper!
Home improvement headache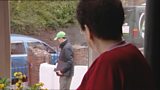 One house-proud pensioner from Caerleon found herself hundreds of pounds out of pocket after falling for some cheeky sales patter from a building firm.
Thelma Burnett's home is full of special memories of her late husband Roy and it's important to her to keep it looking good. So when, in September 2011, she was cold-called by a firm selling double glazing, Thelma decided to give them a go.
She paid MS Home Improvements almost fourteen hundred pounds for a new front and back door, and a new kitchen and bedroom window. At first she was pleased with their work, but just weeks later the bedroom window started to mist up. "You could see the dirt coming in," said Thelma. "The seal on the window had broken."
The double glazing had come with a ten-year warranty, so Thelma called MS Home Improvements to ask them to come and sort the problem out. However, a year passed by without any response and eventually Thelma gave up hope of ever getting her window fixed.
In autumn last year she was surprised to get a call from a company called 2020 Energy Solutions Ltd. She says the firm told her they'd taken over from MS Home Improvements and asked her if she'd like her driveway to be resurfaced.
When Thelma told them she was still waiting for her faulty window to be fixed she was astonished at what they told her. She said: "They would do my window if I have my drive covered. I couldn't believe that."
Thelma says she felt that the only way she could get her window fixed was to agree to the driveway being resurfaced.
A workman from 2020 Energy Solutions came to her home and after casting his eye over the driveway he claimed the drive measured thirty square metres and quoted more than a thousand pounds. But after doing her own measurements, Thelma believed the workman had got it wrong.
Another 2020 employee came back – this time with a tape measure - and agreed that it was much smaller than the first measurement, so would instead cost just over eight hundred pounds. Reluctantly Thelma paid the £276 deposit but then had second thoughts and tried to cancel. However, the company said she was too late.
For months, 2020 Energy Solutions kept Thelma's deposit but STILL didn't fix her window - until April - when they replaced it at last. But that wasn't the end of the story. Since then they've called again, this time trying to sell her wall and roof coating for her house. "They're still at me!" said Thelma. "But they'll get no more, no more. I've really had enough."
After we contacted them, 2020 Energy Solutions Ltd have now given back the £276 deposit Thelma paid for the driveway and they insist they have hundreds of satisfied customers.
Credits
| Role | Contributor |
| --- | --- |
| Presenter | Lucy Owen |
| Presenter | Rhodri Owen |
| Reporter | Rachel Treadaway-Williams |
| Series Producer | Joanne Dunscombe |