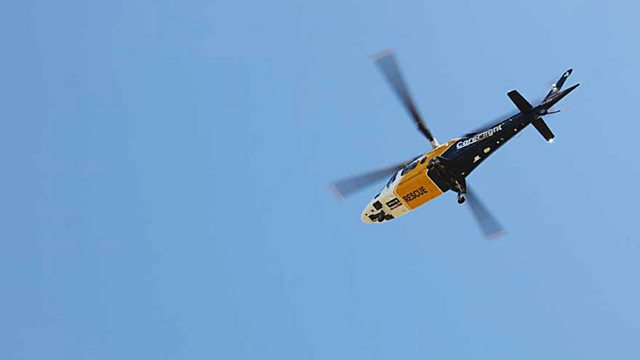 RAF veteran John Legge is scrambled to a gangland shooting in the Sydney suburbs and a family barbecue ends in an explosion.
Last on
BBC One
except

Scotland,

Scotland HD
Filming Helicopter Heroes Down Under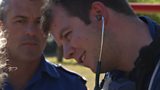 Australia - it's considered to be the largest island on Earth, measuring more than 7.5-million square kilometres.
If saving lives across Australia was difficult for medics thanks to its sheer size, filming their work was also a difficult task for the BBC Helicopter Heroes Down Under team.
Covering a huge continent is a world away from the rural charm of northern England, home to the Yorkshire Air Ambulance, whose work and day-to-day lives of the medics and pilots we have followed since 2006.
We've filmed and captured the moments they have saved countless lives, shown the remarkable recovery stories of patients, and heard heart rending accounts of what the life saving helicopter means to the people of Yorkshire.
But when one of the medics we follow on the programme – Doctor James Milligan – moved to Australia and told us how many British people were working with the helicopter emergency services Down Under, it made us all think.
Could we make a brand new Helicopter Heroes programme to show all the good work being done by UK medics thousands of miles away from home?
Yes we could.
However, moving the crew and equipment to the far side of the world was no easy task.
Cameras, lighting, microphones and tripods all had to be taken by the Helicopter Heroes team as they checked in for their long haul flights to Australia.
Like the medical staff they were setting off to film, they too said goodbye to family and friends and spent four months living together in Sydney, flying with air ambulances across New South Wales and the challenging Northern Territory.
Yorkshire may be the largest county in England, but covering an entire country with our small team was no easy task.
You can fit 646 'Yorkshires' into Australia – and that meant there was a lot of distance to cover to reach all the different helicopter bases, not to mention the journeys to meet patients and film their recoveries all over New South Wales.
With 46ºc temperatures to contend with, killer snakes, spiders and sharks on location, a very real threat of dehydration and sunstroke - not to mention other risks associated with Australian call outs such as gang shootings - it was a far cry from the filming conditions our crews are used to.
It was a huge challenge, but a challenge the Helicopter Heroes team relished to highlight the amazing work being done by British medics and pilots so far away from home.
Credits
| Role | Contributor |
| --- | --- |
| Series Producer | Kristin Hadland |
| Executive Producer | Carla-Maria Lawson |
| Executive Producer | Ian Cundall |