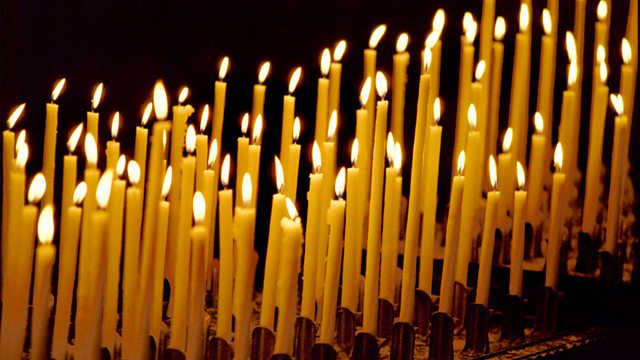 01/04/2013
A spiritual comment and prayer to begin the day with the Rt Revd Richard Chartres, Bishop of London.
Last on
Richard Chartres, Bishop of London
Good morning. April 1st has not always been a day for jokes like the BBC's spoof coverage of the spaghetti harvest. The ancient Romans celebrated this day in honour of Venus Verticordia – Love: the Changer of Hearts.
It is also a Christian theme. After the first Easter, two friends were discussing the events of the crucifixion and its aftermath as they walked from Jerusalem to the village of Emmaus.
They were joined by a third person on the road and they told him about their disappointed hopes. They had expected that Jesus would be the one to rescue the nation from its troubles and to liberate them from their Roman overlords.
But Jesus Christ did not come to be the hero for any of our cherished causes. This was one of the reasons why the disciples found it so difficult to recognise him after his resurrection.
It is very human to revere our martyrs and to be slow to recognise the virtues of the victims of our own side. But Jesus takes us beyond any narrow loyalties.
The friends at last recognised his authentic spirit when he revealed himself in the actions of giving thanks, breaking, and giving the blessed bread of life to them. It was a moment when love changed their hearts. God as we see him in Jesus so loves the world that he is generous to all and gives himself even to his enemies to change their hearts.
Heavenly Father, grant us a quiet attentive spirit and free us from the prison of our own prejudice and ambition; show us your Son, your human face in our midst and open our lives to his self-giving love. Amen.