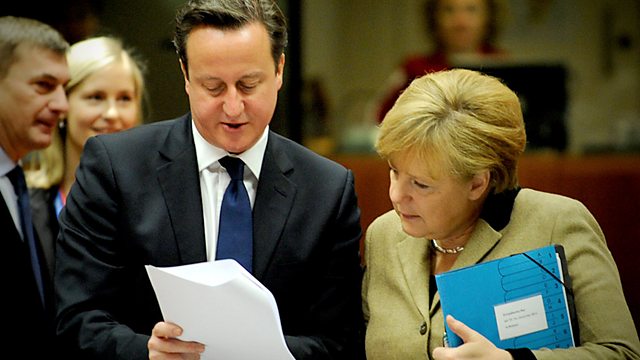 12/04/2013
Morning news and current affairs with Sarah Montague and Evan Davis, including:
0810
David Cameron meets Angela Merkel this evening - to talk about Britain, Germany and the EU. The BBC's Steve Evans outlines the reasons for the meeting from Berlin, and Michael Meister, deputy parliamentary chairman of Ms Merkel's CDU, gives the German perspective and Andrea Leadsom, Conservative MP, outlines what David Cameron will be looking to progress with.
0820
The award-winning British musical Matilda - inspired by the writings of children's novelist Roald Dahl - opened on Broadway a few hours ago. From New York Tom Brook explains that the Royal Shakespeare Company hopes the musical could become a global phenomenon along the lines of Les Miserables.
0830
The Office of Fair Trading has begun an inquiry into mobile phone games aimed at children which have landed some parents with huge bills. George Holmer explains that his ten year old son racked up £3000 on a a game called Arcane Empire on iTunes.
0836
Psy, the rap star who released the song Gangnam Style, is releasing his latest song Gentlemen today. Boff Whalley, former member of Chumbawamba the band, and Debs Wild, who works for Coldplay, discuss the pressure of following up a global smash hit.
Last on
A rundown of stories from Friday 12 April including programme highlights and comment.