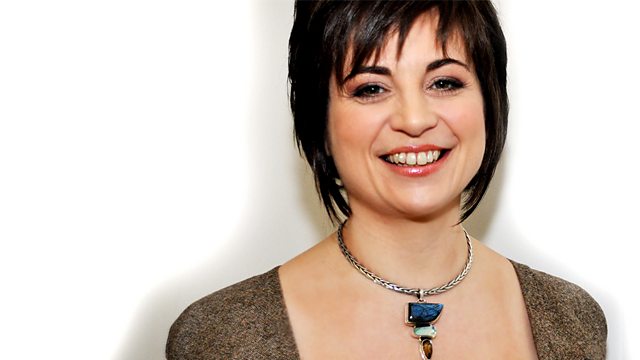 Bella Hardy in Session
Mary Ann Kennedy with tracks from across the globe, plus a studio session with folk singer Bella Hardy, performing songs from her new album 'Battleplan'.
Bella Hardy comes from the Derbyshire Peak District village of Edale, and was immersed in the local folk culture from an early age. She is one of a new wave of young English folk musicians, singing as well as playing the folk fiddle, and writing her own songs as well as singing traditional ones. In 2008 she sang unaccompanied in the Royal Albert Hall as part of the first Folk Prom. In her new album, she says she has taken a more directly personal approach in the songwriting than in her previous work.
Last on