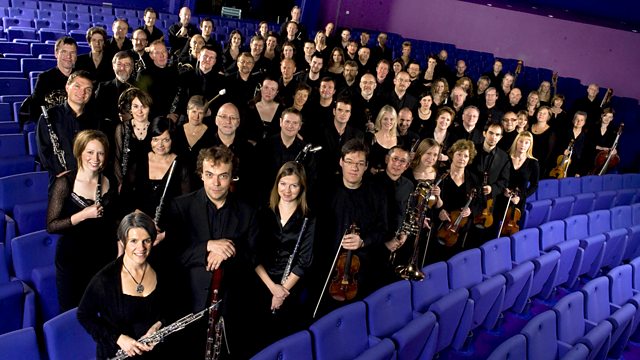 Presented by Jonathan Swain.
This week's featured orchestra, the BBC Philharmonic, begin the afternoon with the overture to Rossini's opera La Gazza Ladra (the Thieving Magpie); you can hear the whole of Rossini's The Silken Ladder in our Thursday Opera Matinee.
Next, a Beethoven Piano Sonata, played at the orchestra's home in Salford by Martin Roscoe after a concert in which he played Beethoven's First Piano Concerto with the BBC Philharmonic - you can hear that performance on Friday.
There's music by centenary composer Benjamin Britten almost every day this week: today, a brand new recording of his Violin Concerto.
Following Brahms's Symphony No. 4 from a recent concert in Hanley, the afternoon is brought to a close with one of Rachmaninov's best loved pieces, his Second Piano Concerto.
Rossini: La Gazza Ladra - Overture
BBC Philharmonic,
Andrew Gourlay (conductor).
2.10pm
Beethoven: Piano Sonata No. 18 in E flat major, Op. 31 No. 3
Martin Roscoe (piano)
2.30pm
Britten: Violin Concerto in E minor, Op. 64
Tasmin Little (violin),
BBC Philharmonic,
Edward Gardner (conductor).
3.05pm
Brahms: Symphony No. 4 in E minor, Op. 98
BBC Philharmonic,
Yan-Pascal Tortelier (conductor).
3.45pm
Rachmaninov: Piano Concerto No. 2 in C minor, Op. 18
Christian Ihle Hadland (piano),
BBC Philharmonic,
John Storgards (conductor).
Last on