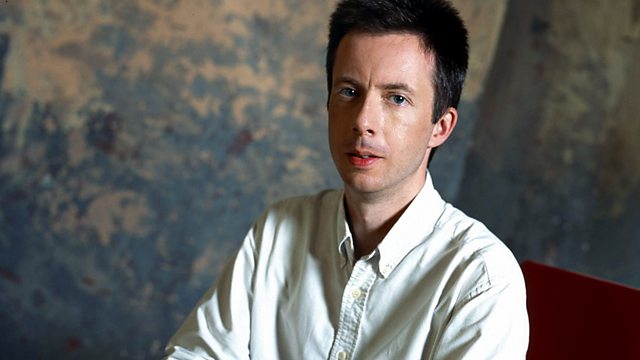 12/04/2013
John Shea presents a programme of Martinu, Kabalevsky & Dvorak with the Prague RSO and Ronald Zollman with cellist Michal Kanka.
12:31 AM
Martinu, Bohuslav (1890-1959)
The Frescoes of Piero della Francesca;
Prague Radio Symphony Orchestra, Ronald Zollman (conductor)
12:50 AM
Kabalevsky, Dmitri (1904-1987)
Concerto for cello and orchestra no. 2 (Op.77) in C major;
Michal Kanka (cello) Prague Radio Symphony Orchestra, Ronald Zollman (conductor)
1:21 AM
Dvorak, Antonin (1841-1904)
Symphony no. 6 (Op.60) in D major;
Prague Radio Symphony Orchestra, Ronald Zollman (conductor)
2:04 AM
Górecki, Henryk Mikolaj (b. 1933)
Salve Sidus Polonorum - Cantata in honour of St Wojciech (Adalbertus) (Op.72)
Warsaw Philharmonic Choir , Percussion Ensemble of the National Philharmonic Orchestra, National Polish Radio Symphony Orchestra, Wojciech Michniewski (conductor)
2:31 AM
Rachmaninov, Sergey (1873-1943)
Piano Concerto No.4 in G minor (Op.40)
Jean-Yves Thibaudet (piano), San Francisco Symphony, Michael Tilson Thomas (conductor)
2:58 AM
Beethoven, Ludwig van (1770 -1827)
Quartet for strings (Op.18'1) in F major
Artemis Quartet
3:27 AM
Bach, Johann Sebastian (1685-1750)
Concerto for four keyboards in A minor (BWV.1065)
Bruno Lukk, Peep Lassmann, Eugen Kelder, Valdur Roots (pianos), Estonian Radio Chamber Orchestra, Paul Mägi (conductor)
3:39 AM
Jersild, Jorgen (1913-2004)
3 Danish Romances for Choir
The Jutland Chamber Choir, Mogens Dahl (conductor)
3:51 AM
Halvorsen, Johan (1864-1935)
Norwegian Rhapsody No.1 in A minor
Oslo Philharmonic Orchestra, Ole Kristian Ruud (conductor)
4:03 AM
Fritz, Gaspard (1716-1783)
Sonata for violin and continuo (Op.2 No.4)
Sibylle Tschopp (violin), Isabel Tschopp (piano)
4:15 AM
Mozart, Wolfgang Amadeus (1756-1791)
Quartet for oboe and strings (K.370) in F major
Alexei Ogrintchouk (oboe), Psophos Quartet
4:31 AM
Califano, Arcangelo
Sonata a quattro in C major, for 2 oboes, bassoon and continuo
Ensemble Zefiro
4:41 AM
Hartmann, Johan Peter Emilius (1805-1900)
Etudes Instructives, Op.53
Nina Gade (piano)
4:51 AM
Tormis, Veljo (b. 1930)
Sügismaastikud
Norwegian Soloists' Choir, Grete Helgerød (conductor)
5:01 AM
Grieg, Edvard Hagerup (1843-1907)
2 Norwegian Dances (Op.35, nos. 1 & 2)
Plovdiv Philharmonic Orchestra, Rouslan Raychev (conductor)
5:11 AM
Mozart, Wolfgang Amadeus (1756-1791)
Sonata for piano duet in B flat major, (K.358) (Allegro; Adagio; Molto presto)
Leonore von Stauss & Wolfgang Brunner (fortepiano)
5:23 AM
Bruch, Max (1838-1920)
Kol Nidrei (Op.47)
Shauna Rolston (cello), Edmonton Symphony Orchestra, Uri Mayer (conductor)
5:34 AM
Bach, Carl Philipp Emanuel (1714-1788)
Quartet No.1 in A minor (Wq.93/H.537) from 3 quartets for Fortepiano, Flute and Viola (1788)
Les Adieux
5:52 AM
Schubert, Franz (1797-1828)
Phantasy in C major (D.934) (Op.Posth.159)
Thomas Zehetmair (violin); Kai Ito (piano)
6:18 AM
Borodin, Alexander (1833-1887)
Polovtsian dances - from 'Prince Igor'
Sydney Symphony Orchestra, Stuart Challender (conductor).
Last on