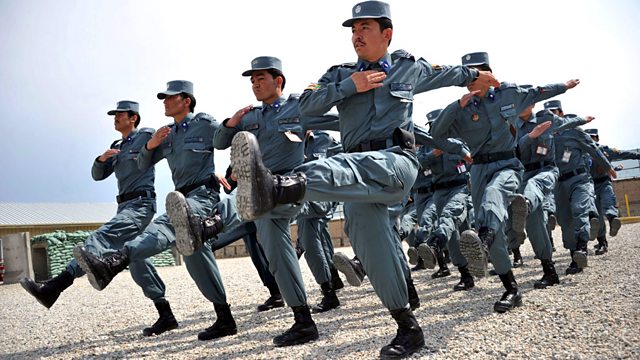 10/04/2013
Morning news and current affairs with Justin Webb and John Humphrys, including:
0810
There is little the UK can do to influence the future of Afghanistan once UK forces pull out next year, and there is the real possibility it will descend into full-blown civil war within a few years, a report from the Defence Select Committee has warned. Lucy Morgan Edward, author The Afghan Solution, who submitted evidence to the Committee for this report, and Defence Secretary Philip Hammond, discuss the security situation in the country.
0821
The Girl Guide Association has signed up to the No More Page Three campaign. Jenni DcDermott, chair of the Girl Guiding delegation of the British Youth Council, and Leilani Dowding, former page three girl and fashion designer, discuss the publication of photographs on page three of tabloid newspaper.
0831
One in three Liberian girls now gets pregnant before the age of 18. Today presenter James Naughtie visited an up-country health centre, in a poor rural area, to learn about a remarkable effort to bring the problem of sexual assault on children into the open.
Last on
A rundown of stories from Wednesday 10 April including programme highlights and comment.